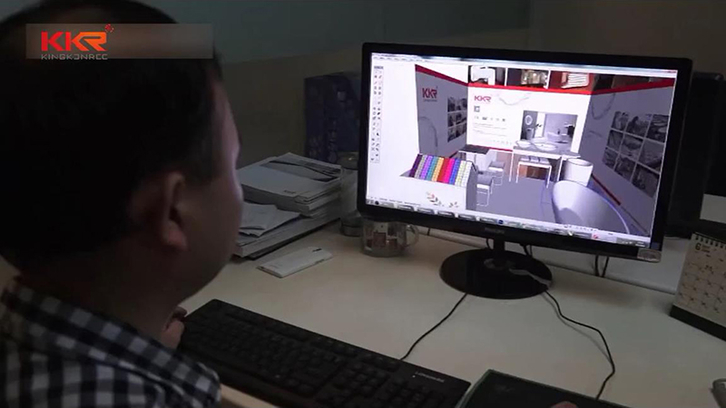 KKR Acrylic Solid Surface Sheet Production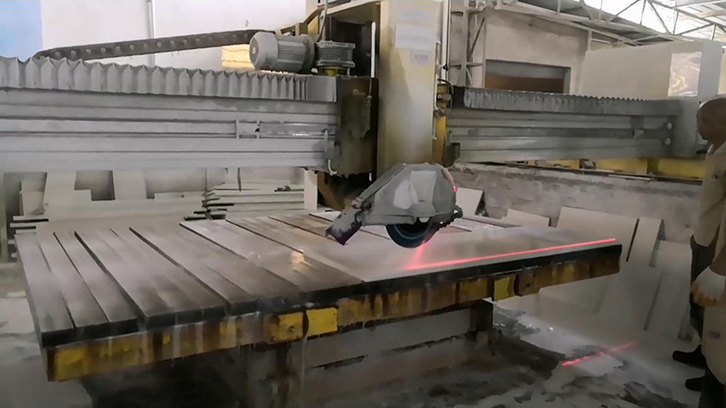 KKR Artificial Stone Product Fabrication with High-precision Machine and Process
New Color Grey Marble Acrylic Solid Surface Bathtub KKR-B003
Solid surface sheet's bending
KKR pure acrylic solid surface material can be bended as corian, pure acrylic solid surface sheet can be used for special shape products, if you buy KKR pure acrylic solid surface sheet for fabrication, please follow the thermoforming steps showed in video, you will kow how to bending it, please noted the time and temperature, it's important for solid surface sheet's bending, hope our video is helpful.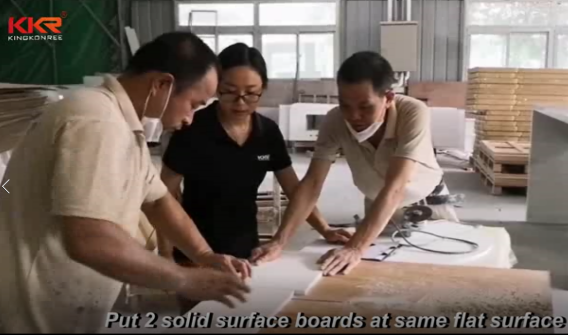 How solid surface sheets jointed seamless
KKR solid surface products can be joined seamless, like solid surface sheet, solid surface table top, solid surface coutnertop, solid surface vanity top, solid surface basin with vanity top, etc. They can joint seamless between two parts, with rich fabricating experiences, we can finish seamless jointing perfect. Seamless join of solid surface products, there will need some tools, such as F shape fixtures, A shape fixtures, and the solidity time also should be controled well, good quality of solid surface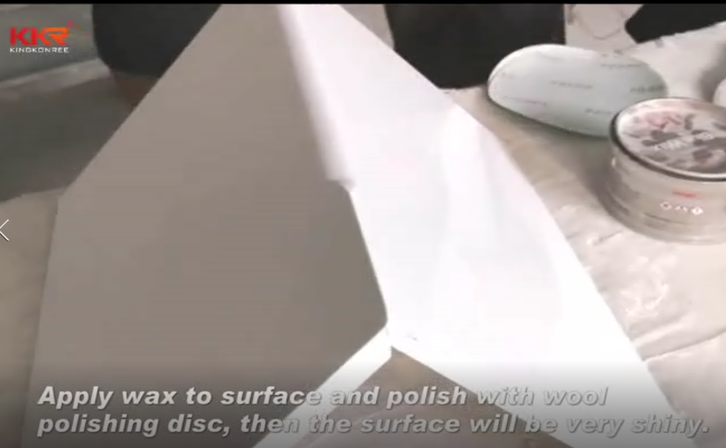 45 degree joint of solid surface sheets
KKR can do 45 degree angle cutting for fabrication, it provide anoth way for jointing, this method is very common for texture pattern solid aurface sheets or quartz stone's fabrication. Two pieces 45 degrees solid surface sheets can be jointed in one products with 90 degrees corner.
KKR Customized Integrated Vanity Sinks
KKR Customized integrated vanity sinks for projects
KKR Customization of Artificial Stone Acrylic Solid Surface Shelf