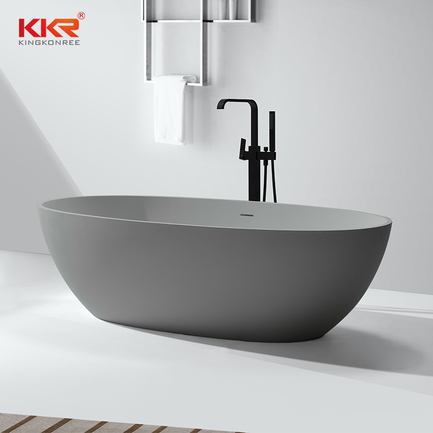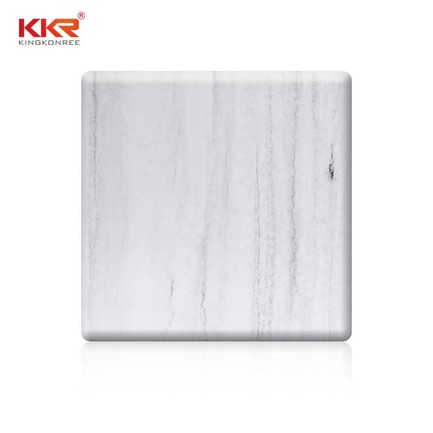 In modern building and construction, the solid surface is becoming more and more common. Most builders and craftsmen prefer it to other materials. It is actually a combination of several materials reinforced together to form a strong solid surface. The basic ingredients are a resin binder and natural mineral filler. Usually, it is used for making countertops. It appears like granite or natural stone and can be crafted into different shapes. You need to find a legitimate solid surface supplier to enjoy good services. There are various reasons why it is the most preferred material for making sinks, bathtubs, bathroom vanity tops, and kitchen countertops. Below are just some of them.
1. It is resistant to microbes
Ever wondered why most hospital surfaces are made of solid surface? This ranges from the kitchen countertops, bathroom floor, bathroom vanity tops, and other surfaces. In addition, retirement homes and places that are prone to microorganism invasion are built using solid surface. It does not support the growth of microbes. It is impossible to see mold grown on the surface however damp the place is. It is an awesome material to control infections.
2. It is resistant to stains
Regardless of the type of stain, it is easy to wash it away from the solid surface. You just need to clean it ordinarily. A normal detergent, a scrubber, and water are enough to take all the dirt down. Gently scrub using a slightly abrasive material to remove all the dirt that may be present on the surface.
3. It does not need painting
With other surfaces that need a new layer of paint every year, it is very expensive to keep it clean and presentable. Solid surface saves you the tussle of having to paint and finish your kitchen countertop because of fading and chipping. Once a craftsman makes the material, it is ready to use without further finishes. All the chemicals present in paint are something you cannot worry about when dealing with a solid surface.
4. It is durable
The process of making solid surface makes the whole material strong and long-lasting. There is a low possibility of chipping, wear, and tear. You can stay with your countertop for a lifetime without performing a single repair.
5. You can form different shapes with it
Although the solid surface is a very hard material, it can be reshaped into other designs at high temperatures. At around 300 to 360 degrees, it turns into its molten state. Here, you can shape it in any way you want.
6. It comes in many colors and patterns
Solid surface can exist in several colors and patterns. Some appear like tiny stones fixed together to form a smooth surface while others appear as big natural stones. Depending on the ingredients used to make the material, you can design color for yourself. This can make the countertop you build very appealing. A good solid surface supplier provides you will all designs and colors of the material for you to choose from. Beautiful colors and patterns can play a big role in your interior decor.
7. Solid surface is friendly to skin
Have you ever gone to your kitchen in the middle of the night during winter? If your kitchen countertop is made of solid surface, you can attest that the cold on it was not much. Unlike other materials like concrete, the solid surface remains a bit warm and smooth to touch. Others may feel as if you've just touched inside a freezer.
8. Seams are not visible
Seams usually provide a conducive environment for multiplication of microbes. However, a solid surface does not have any visible seams. Although they are there, they are difficult to detect. Hence, bacteria and dirt have to place to thrive.
9. It is easy to repair
Although the solid surface is durable, you may once notice a few cracks, chippings, or scratches. This is not something to panic about. With just a few renewal procedures, you will have your surface as new as you built it. A little sanding will remove all the scratches and renew the whole countertop. A solid surface supplier may also provide maintenance services or guidance.
10. It is stable and waterproof
It is extremely difficult to survive with a wooden countertop in the kitchen or bathroom. Wood absorbs water and swells. This may promote the growth of mold and eventual rotting. This may not even last two years. Solid surface is purely waterproof and stable. You don't have to worry about the possibility of collapsing.
11. It supports dye sublimation
To transfer images or text to the solid surface, simply heat it up and embed the ink on top of it under vacuum conditions. The images can be fixed easily. Afterward, you can clean the surface or sand it a little bit. This is awesome for enhancing interior decor.
12. It is suitable for making outdoor structures
Solid surface can be used to make outdoor benches and signs. This is because it is very resistant to all kinds of weather. It can stay firm and unshaken in hot sun, heavy rain, and windy weather. A little sanding can renew it up in case of a little fading.
13. It is economical
Unlike natural stone, solid surface is very affordable. There are different suppliers that may charge differently. Ensure you purchase yours from a solid surface supplier with positive reviews. You can also ask for referrals from friends and family.
14. It is healthy
Solid surface does not contain any chemicals that may be harmful in case they get into contact with food. You can actually put your food on it without getting it contaminated. This building material is NSF/ANSI Standard 51 certified. This means it is declared safe for food contact.
15. It is resistant to many chemicals
Solid surface is highly resistant to chemicals like acids, paints, polishes, and many others. For those few that may cause an effect, a little sanding is enough to clean it up. A wet ScotchBrite pad may also remove any hazing that can result from some chemicals.
Solid surface comes with more benefits to your home. Its durability will save you expenses of building other structures after a short time. You need to conduct research on who is the best solid surface supplier is before making a decision to buy. All in all, this is the material that every builder is adopting in the current construction world. You also need to follow suit. With its affordability, you don't have to worry about your budget. Solid surface is the real deal!