In addition to its anti-corrosive properties,radiators are often made out of stainless steel beacuse of its ease

to weld and the fact that it's 100% recyclable. which makes it a very eco-friendly metal for use in the home.
It is also very tolerant of both extremely low and incredibly high temperatures,making it perfect for use
in the manufacturing of radiators.
Why consider a towel warmer?
Who doesn't enjoy being cloaked in warmth after a shower or bath?
And beyond the spa comforts, heated towel bars offer these benefits:
1. They dry towels more rapidly, keeping them fresher.
2. They provide a soft ambient warmth in your bathroom.
3. Gently dry delicate clothing and swimwear.
4. Accelerate drying of wet outerwear, such as coats and gloves–making towel warmers worth considering for mudrooms and laundry rooms.
Custom color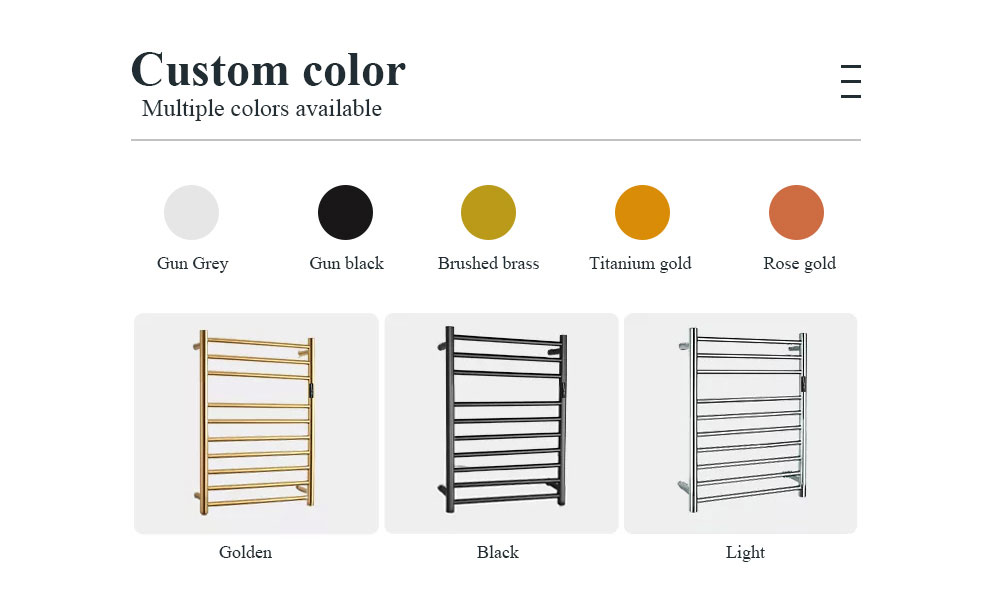 Customizable Plug