Since the internet has been readily available, newer and newer trends have emerged, making the old ones look obsolete. In the past few decades, bathroom trends have also changed, and instead of using those big and bulky fixed bathtubs, people are opting for more suitable and cost-friendly options like freestanding bathtubs. If you are also looking to change your old one and thinking about buying a freestanding bathtub, read this article till the end as we explain all you should know about freestanding bathtubs.
What Is a Freestanding Bathtub?
Freestanding bathtubs have been around for centuries in one form or the other, but they fell out of fashion when showers came around. Thankfully, they have recently made an impressive comeback and are gaining popularity again. As the name suggests, a freestanding bathtub is a standalone unit that is not attached to a wall. Unlike other tubs having their plumbing coming from the wall, freestanding tubs have their plumbing access through the floor. The best part about these tubs is that you can easily place them near a window or a fireplace and enjoy the views.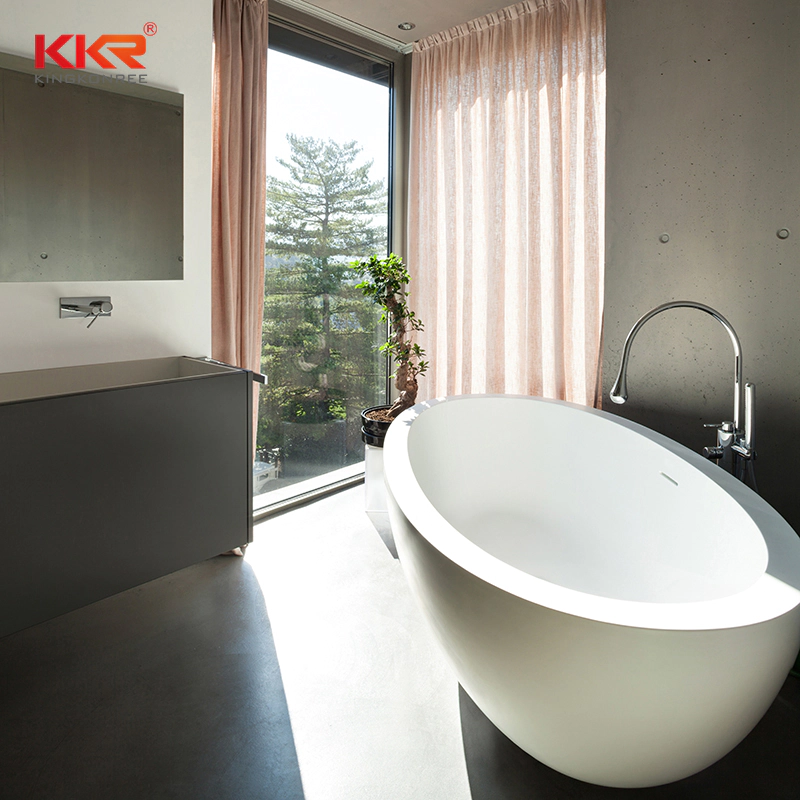 What To Look for Before Purchasing a Freestanding Bathtub?
Now that you know what a freestanding bathtub is, you might be tempted to go out and buy one, but before taking this decision, you must also consider these factors, which are listed below.
Price
Your budget is one of the biggest factors that can drastically affect your decision. You can decide the quality and size according to your budget.
Material
Material plays an important role in your choice. If you prefer an aesthetic look, you can opt for a smooth matte finish, and on the other hand, if you want a flashier look, opt for a shiny material. The quality of the material also influences its maintenance cost and intervals.
Size
While this may seem like an obvious suggestion, size matters a lot when it comes to bathtubs. Since most bathrooms are not spacious, every available inch matters, so you need to accurately measure the length, width, and depth before proceeding with your order to avoid future inconveniences.
Weight
If you have a big budget, you can go with a bulky cast iron tub, but you need to account for the weight. If you live in a Highrise building, getting a heavy tub might not be the best choice as their flooring is not that strong.
Shape and Style
If you want to build an aesthetically pleasing bathroom, then your bathtub will play an important role in how it turns out. There is a plethora of different types of freestanding bathtubs from which you can choose.
Where To Buy a Freestanding Bathtub?
If you go out in the market to purchase a freestanding bathtub, you might get confused by the plethora of choices available, plus the increasing number of frauds and scams make it even harder to decide what to go for. If you want to steer clear of all these worries, then you should hop on to KingKonree and check out their wide variety of different products. All units go through rigorous quality control tests to ensure that each unit is the same quality. After buying your products from KingKonree, you can rest easy knowing that each of their products will last you a good amount of time as they have an experience of more than 20 years in this industry and have mastered their craft.
• The Best Freestanding Bathtubs KingKonree Has to Offer
Since KingKonree has a wide variety of different tubs, we have shortlisted some of the best freestanding bathtubs that KingKonree has to offer.
• Texture Marble Soaking Bathtub
This Texture Marble Soaking Bathtub from KingKonree is your best bet if you are going for a minimalistic aesthetic look. This luxurious tub has an overall boxy design with a sleek marble pattern, which makes it stand out from the competition. You can customize its interior and exterior in different colours and choose the type of finish you want, like matte or glossy.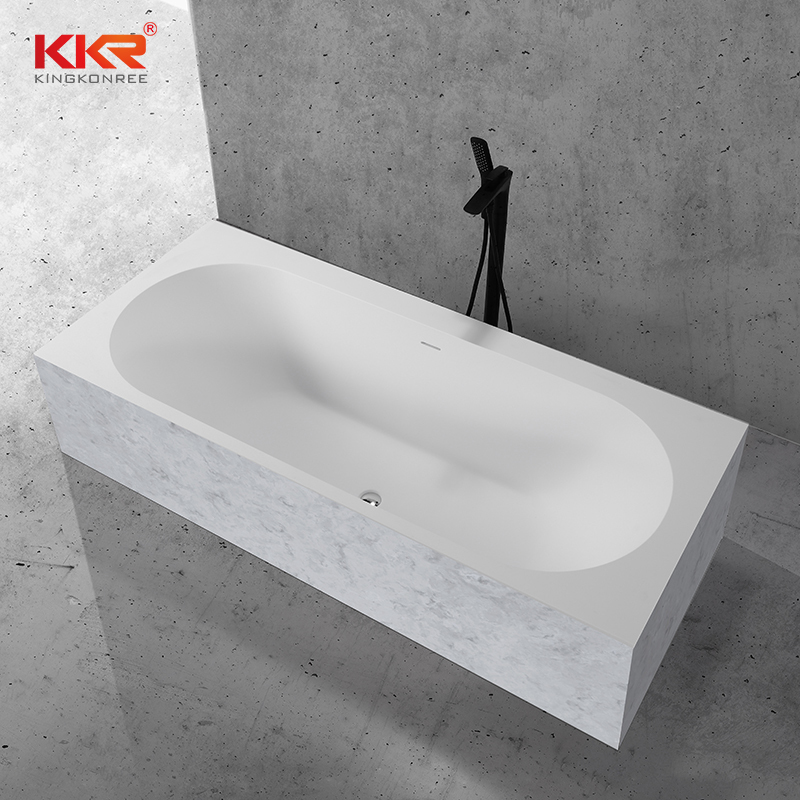 • Freestanding Artificial Stone Bathtub
The Freestanding Artificial Stone bathtub is the perfect choice for you if you want to have a small freestanding tub in your bathroom. Since the design is simple, you can customize it any way you want. You can choose any color from their pallet or customize it according to your aesthetic.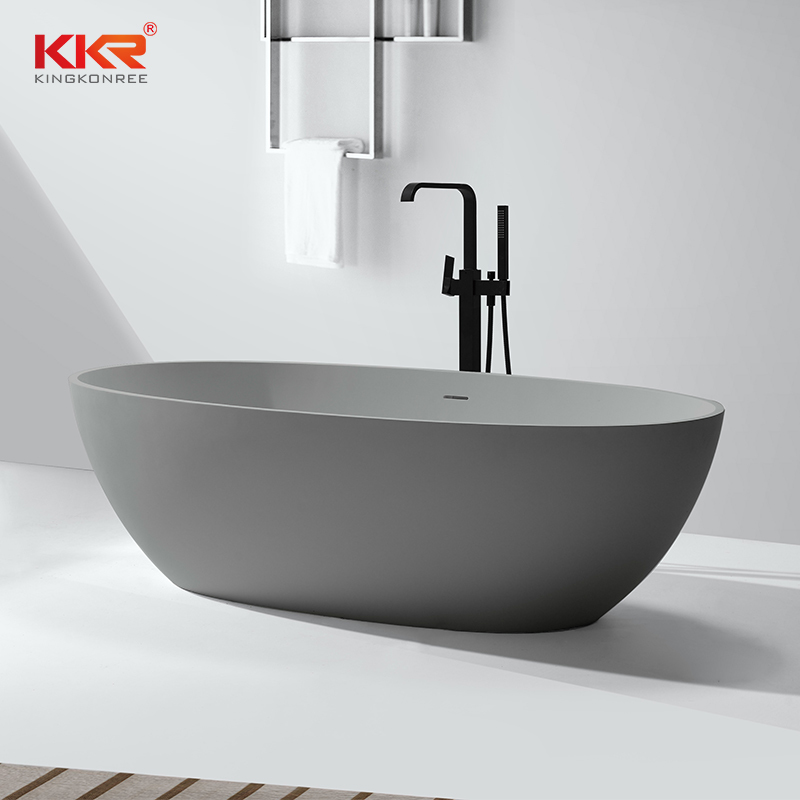 • Freestanding Stone Bathtub
Boasting an elegant yet stylish design, the Freestanding Stone Bathtub is a big hit as it has a suitable size and comes with a ten-year warranty from the factory. It is also equipped with a drainer and an overflow hole, which makes it an excellent choice.
• Luxury Claw Feet Freestanding Bathtub
This is reminiscent of the classic tubs in the old days. This old design, paired with the premium fit and finish of KingKonree, results in an intricate piece of art that is bound to flare up the look of your bathtub. Although the design of this bathtub is a work of art, you can still choose to change it according to the overall theme of your bathroom.
Conclusion
While going out in the market to purchase a freestanding bathtub, you will face many hurdles in terms of price, size, style, and others. This article aims to solve all those problems and tell you all you need to know about freestanding bathtubs. We hope that it clears all your queries regarding this topic. If you are also looking to buy a freestanding bathtub, then head over to KingKonree and check out their wide variety of products. Their products are created with exceptional craftsmanship and made with high-quality materials.