Are you tired of the same old stools cluttering up your kitchen counter? Look no further than solid surface stools, which offer a modern, stylish look that can give any kitchen a much-needed facelift. But before you invest in these stunning pieces of furniture, there are some things to consider when it comes to design, care, and more. Keep reading to get all you need to know about solid surface stools.
A stool is a short seat without any back support or arms, typically made from wood, metal, or plastic. A solid surface stool is made from a solid material, such as stone, concrete, or marble. These stools are often used in public spaces such as bars and restaurants, as they are durable and easy to clean. However, solid surface stools can also be used in home kitchens and bathrooms.
Advantages of Solid Surface Stools
If you're considering adding solid surface stools to your kitchen or bathroom, you may wonder what the advantages are. Here are some of the top benefits of choosing solid surface stools:
1. They're easy to clean. Solid surface stools are non-porous, so they resist stains and spills. You can easily wipe them down with a damp cloth, and they won't harbor bacteria as other materials can.
2. They're durable. Solid surface stools can withstand heavy use without showing wear and tear. They're also resistant to heat.
3. They offer a variety of design options. Solid surface stools come in various colors, textures, and styles. Whether you want a sleek and modern look or something more traditional, you'll be able to find solid surface stools that fit your taste.
4. They're affordable. Solid surface stools are a budget-friendly option compared to other materials like stone or metal.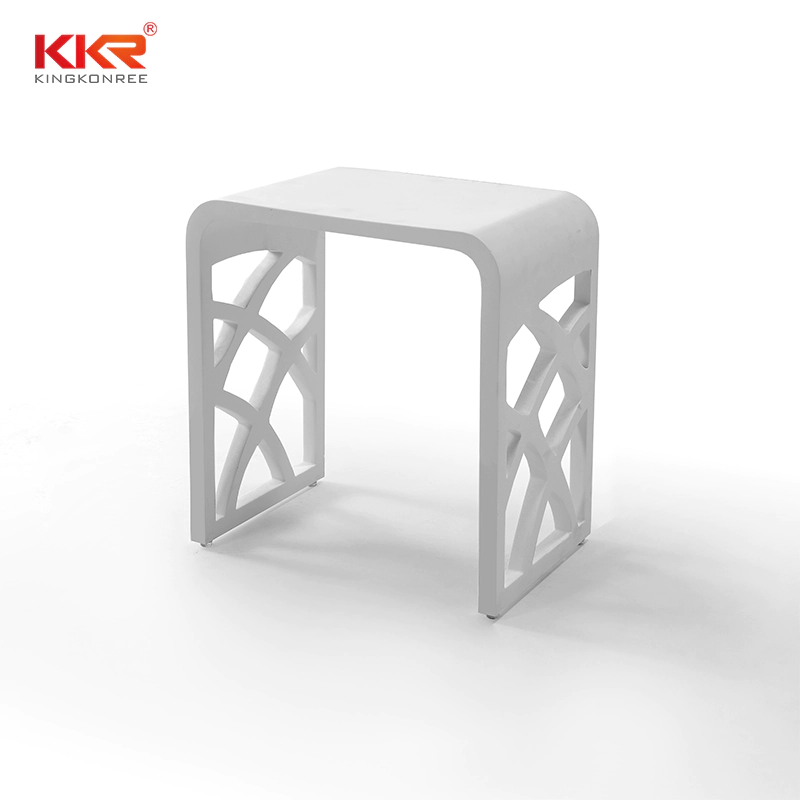 Design and Styles of Solid Surface Stools
When choosing stools for your home, there are many different design and style options. However, if you're looking for a stylish and durable stool, you may want to consider solid surface stools.
Solid surface stools are made from a material composed of acrylic and polyester resins. This material is non-porous, meaning that it is resistant to stains and scratches. It is also very easy to clean and maintain, making it an ideal choice for busy households.
There are many different styles of solid surface stools to choose from. You can find stools with various leg styles, such as tapered, fluted, or turned legs. You can also choose from various seat styles, such as upholstered, padded, or mesh seats.
Regarding care and maintenance, solid surface stools are very low-maintenance. You can simply wipe them down with a damp cloth when they get dirty. Additionally, they are resistant to UV rays, so you don't have to concern about them fading over time.
Care and Maintenance of Solid Surface Stools
When caring for your solid surface stools, remember a few things. First, always wipe up any spills as soon as possible. Solid surface is non-porous, so spills will not penetrate the surface and can be easily cleaned up.
Second, avoid using harsh chemicals or abrasive cleaners on your stools, as they can damage the finish. Instead, use a mild soap and water solution or a commercial cleaner specifically designed for Solid Surfaces. Finally, Solid Surface is heat resistant, but use a coaster or placemat under hot items to prevent any damage to the finish.
Where to Buy Solid Surface Stools?
There are many places to buy solid surface stools, but online is the best place to start your search. Many online retailers sell solid surface stools, and you can often find the best deals at KingKonree. We offer a wide selection of beautiful and durable solid surface stools for your home or office. Our stools are made of premium materials and feature a sleek, modern design. Shop now and enjoy!
When you're looking for solid surface stools, be sure to pay attention to the material. Many stools are made from various materials, but solid surface stools are usually made from a single piece of material. This makes them more durable and easier to clean. Be sure also to check out the warranty when shopping for solid surface stools. Many manufacturers offer warranties on their products, that's why clients feel confident that they're getting a quality product.
Finally, be sure to read the reviews before you buy solid surface stools. Reviews can help you understand how others feel about a particular product and give you a design of what to expect in terms of quality and durability.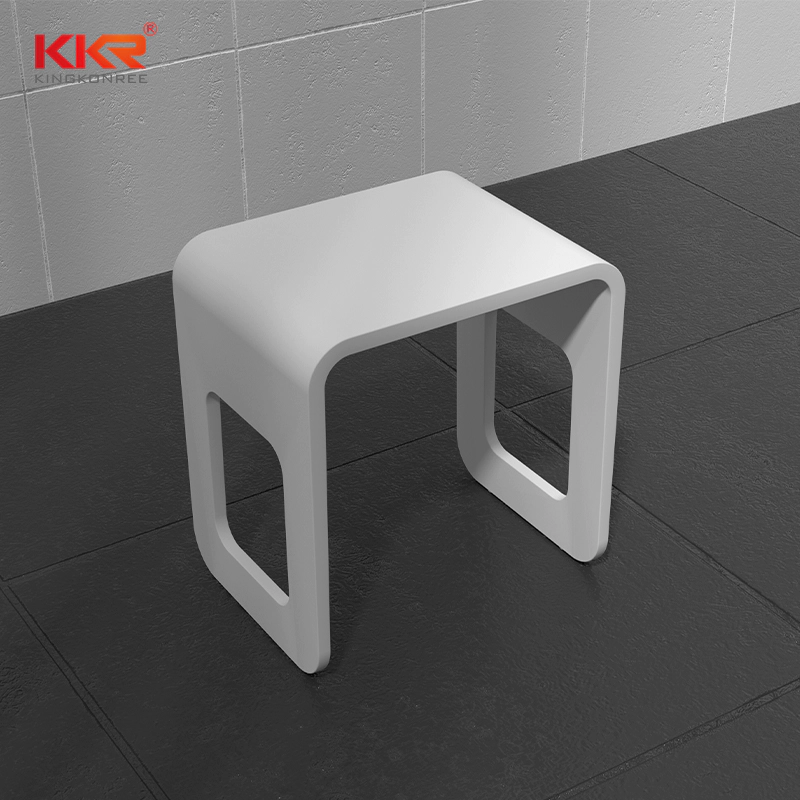 Alternatives to Solid Surface Stools
There are many alternatives to solid surface stools on the market. Some of the most popular include:
-Wooden stools: Wooden stools are a classic choice for many kitchens and dining rooms. They come in a variety of styles.
-Metal stools: Metal stools are a modern alternative to solid surface stools. They're often made from stainless steel or aluminum and can have a sleek, minimalist design.
-Upholstered stools: Upholstered stools are another option if you're looking for comfort and style. They can be found in various fabrics and colors to match your decor.
Conclusion
Solid surface stools are an excellent choice for any home. They are durable, easy to maintain, and come in various styles that fit any decor. In addition, they don't require painting or other treatments to stay looking good over time. Solid surface stools can serve you well for years with the right care and design tips. Whether you're looking for a statement piece or something more subtle, these versatile pieces of furniture are sure to please everyone who comes into your home.