It might surprise you, but your washroom aesthetics is important to your home. Hence, with the other creative ideas you incorporate in your house, ensuring that your washrooms aren't left behind is essential. In modern times, an above-counter sink is a crucial addition that has magnificently changed any washroom's dynamic and helped it appear posh. Want to know what it is and why installing it is a great idea? Hop on below to find out.
What is the Above Counter Sink?
The above counter sink, also known as the vessel sink or a bowl sink, is not the standard washroom basin you commonly see. Unlike the standard drop-in sinks, these vessel sinks are round in shape and sit above the countertop. Hence, it is named the above counter sink. This unique sink is in demand as a popular choice in bathroom vanities that effortlessly gives your washroom an attractive and posh look. There are several reasons why getting this sink is an excellent idea for you.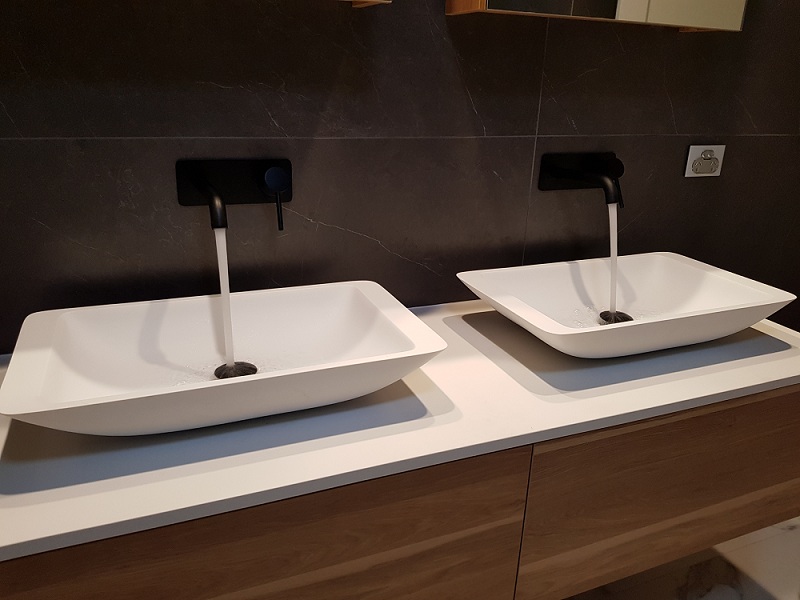 Why Should You Get an Above Counter Sink Installed?
The above counter sinks are a fantastic way to elevate your bathroom while keeping it simple simultaneously. However, considering people have different opinions about it, we understand that you might need clarification about whether you should invest in one. Well, worry not because the pros and cons below will help you understand whether buying an above-counter sink is a great idea.
1.

The Sinks are Stylish
These sinks are rare but look incredibly stylish when incorporated into your washroom vanity. The design overall is pretty simple, but the impact it has and the uniqueness this sink holds elevate your washroom aesthetics to a high-end level. Other than this, the above counter sinks come in various materials. Therefore you won't have trouble finding the sink design and material that matches your bathroom's overall design.
2.

Versatile and Customizable
The above counter sinks are usually available in a bowl shape. However, they are not restricted to this particular shape at all. There are a variety of designs in which these sinks are available. From rectangular box-shaped to a more nature-inspired theme, there are so many designs you can get your hands on. If you are still looking for a sink that matches your washroom aesthetics or want to play with the width or depth of your sink, customization options are always available too. With such broad margins in versatility and a customization approach, we assure you it will be easy to find a sink that matches your washroom aesthetics.
3.

Free Up Storage Space
One of the best benefits an above-the-counter sink will provide you is storage space. This type of sink typically works best in small washrooms or ones that need more storage space. With its impeccable design, not only will it make your tiny washroom look extremely posh, but considering it sits on the countertop, it will provide you with so much storage below. Unlike the regular drop-in sinks, these sinks will not take space down beneath; hence, you can occupy an entire cabinet section underneath the sink for storage purposes.
4.

Can be More Comfortable to Install
The vessel sinks are a great addition to your washroom aesthetics and are very comfortable to use. Given its ability to be customized, you can alter its height, width, and material and plan it with your designer depending on the design of your washroom. This will help you install a sink that looks great and is easy to use. Moreover, if you want to change the above counter sink in a few years with a newer replacement, it won't be much of a hassle. This is because, unlike the drop-in sinks, the vessel sinks are much easier to be changed and reinstalled.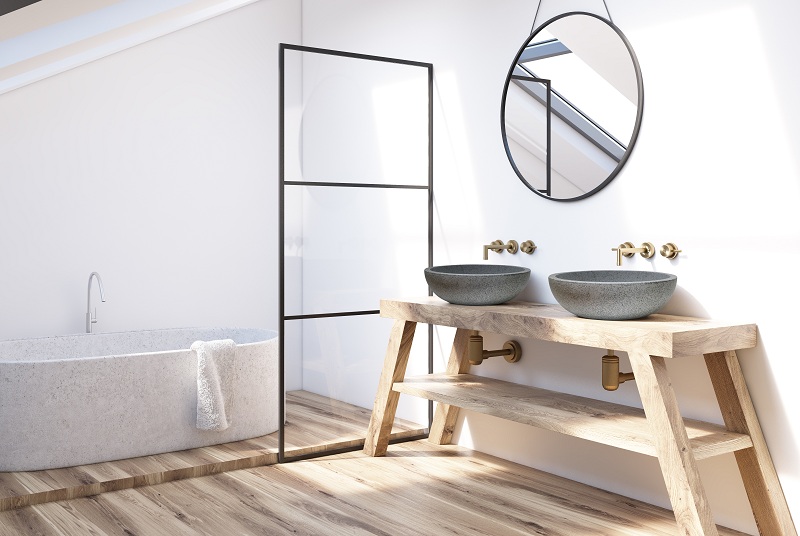 The Cons that Come with a Vessel Sink
While extremely easy to install, saves up storage, and looks posh, there is no denying that above-the-sink storage is a fantastic addition to your home decor. However, a few cons come with this type of sink too. So, before you head out to buy one, you must know about its drawbacks. Below are a few minor issues that come with an above-counter sink.
1.

It would Need Extra Cleaning.
The vessel sink will need much extra cleaning compared to the drop-in sinks. Users who install this sink will have to clean the counter surface and the insides and exterior sides of the sink.
Moreover, the type of material you have installed will determine your cleaning work. This is because some materials like glass will eventually hold water marks or dirt, and hence will be required to clean every day or every other day.
2.

Will Splash More
There are chances that your above-counter sink will splash a lot more than any standard sink. However, this can be avoided if you choose the correct depth, bowl shape, and faucet and faucet height for your sink. Discussing this with your designer or the company you buy the above counter sink will help you make the correct choice. Therefore, purchasing these above counter sinks from reliable places is essential.
Where Can I find the Best Manufacturer for Above Counter Sinks?
Now that we are purchasing the above counter sinks from the best manufacturer, how can we forget Kingkonree in this consideration? The company is one of the most reliable in the bathroom and kitchen product manufacturing business and has been operating for years. Each product you check out on the website is not only exceptional to look at but is created with high-quality materials making it durable and one that will last a long time. So, whether it is an above-counter sink, some bath trays, or vanity tops that you want, these guys have got them all. The company only produces the best; looking at the website and reviews will assure you of this.