Stone resin bathtubs have become increasingly popular in homes all over the world. They are known for their beauty, durability, and easy maintenance. But before investing in one of these luxurious tubs, you should know a few things. This article discusses everything from choosing the best stone resin bathtub for your home to how to care for and enjoy it once it's installed. Read on to learn all you need to know about stone resin bathtubs.
Introduction to Stone Resin Bathtubs
If you're considering a stone resin bathtub for your bathroom, you've come to the right place. In this article, we'll introduce you to the world of stone resin bathtubs and give you the information you need to know about choosing, caring for, and enjoying one in your home. Stone resin bathtubs are made from a material mix of stone and resin. This makes them durable and gives them a natural look that complements any bathroom decor. They are also easy to care for and can be enjoyed for years properly.
Benefits of Stone Resin Bathtubs
Stone resin is a type of material that is made from a mix of stone and resin. It is a strong and durable material often used to construct bathtubs. Stone resin bathtubs are becoming increasingly popular because they offer many benefits over traditional bathtubs made from other materials.
Some of the benefits of stone resin bathtubs include the following:
1. They are extremely strong and durable.
2. They are very easy to clean and maintain.
3. They have a beautiful, natural stone look that can enhance the overall look of your bathroom.
4. They are typically much lighter than traditional bathtubs, making them easier to install and move around if needed.
5. Stone resin bathtubs usually have a warranty, giving you peace of mind in knowing your investment is protected.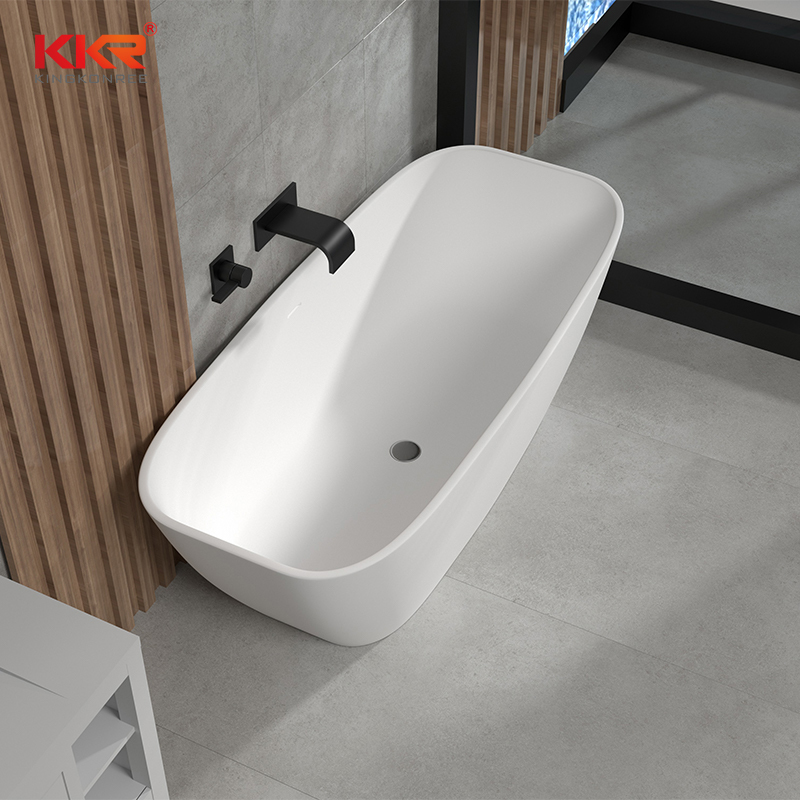 How to Choose the Right Stone Resin Bathtub
Choosing the right stone resin bathtub means considering a few different factors. First, consider the size of your bathroom and the tub you need. You also need to consider how many people will use the tub and what kind of activities you'll do. Do you want to relax, or do you plan on using it for bathing children or pets?
Next, take a look at the different styles of stone resin bathtubs. There are traditional, clawfoot, and freestanding designs. Each has its unique look and feel. Consider which would fit best in your bathroom and match your style.
Finally, think about what kind of budget you have for your new tub. Stone resin bathtubs can range in price depending on their size, style, and features. Please choose the one that fits your needs and budget to get the most enjoyment.
Our company is the world's leading artificial stone resin bathtub manufacturer. For many years, we've been creating beautiful, modern bathtubs that are both stylish and durable. Our bathtubs are made of high-quality resin and stone composite materials, which makes them resistant to scratches, fading, and, most importantly, stains. Whether you're looking for a luxurious spa tub for your home or a sleek, modern design for your business, now visit KingKonree and buy the perfect one.
Care and Maintenance Tips for Stone Resin Bathtubs
1. Rinse your bathtub with clean water after each use.
2. Use a mild, non-abrasive cleaner when necessary.
3. Avoid using harsh chemicals or cleaners on your bathtub.
4. Periodically check for leaks and cracks, and repair them promptly.
5. Avoid dropping heavy objects onto your bathtub, as this can damage the surface.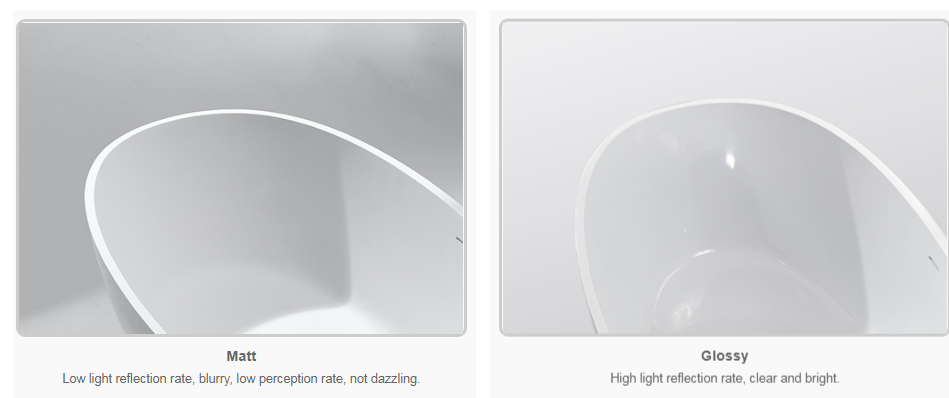 Design Ideas for Stone Resin Bathtubs
When choosing a stone resin bathtub, there are many design options. They can be finished in several ways, including polished, matte, or textured.
There are many factors to consider when choosing the right design for your stone resin bathtub. The first is the material. Stone resin bathtubs can be made from various materials, each with its unique look and feel. Some of the most popular materials used to make stone resin bathtubs include marble, granite, limestone, and onyx;
The second factor to consider is the finish. Stone resin bathtubs can be finished in many different ways, each with its unique look and feel. Some popular finishes used on stone resin bathtubs include polished, matte, or textured.

Lastly, you'll need to decide on the size and shape of your stone resin bathtub. A wide variety of sizes and shapes are available on the market today.
Enjoying Your Stone Resin Bathtub: Accessories and Ideas
There are several ways to enjoy and make the most of your stone resin bathtub. Here are some accessories and ideas that can help you do just that:
1. Use a bath pillow or neck roll for added comfort.
2. Place a few candles around the tub for a relaxing ambiance.
3. Add some soothing aromatherapy oils to your bathwater.
4. Use a bath scrub or exfoliating glove to pamper your skin.
5. Hang a "Do Not Disturb" sign on the door for ultimate peace
Conclusion
Stone resin bathtubs are a great way to add luxury and style to your bathroom. They come in various styles, colors, and sizes that suit any need or preference. They will look beautiful for years to come with proper care and maintenance. Stone resin bathtubs are worth making if you want to upgrade your bathroom with something special that will last.