Solid surface is a man-made material, one of the hottest and best-selling materials in the market nowadays. There are a lot of things that are made from this solid surface, such as countertops, sinks, and bathtubs. The solid surface combines alumina trihydrate, resins, epoxy, polyester, acrylic, and different pigments for color. However, keeping the right solid surface bathtub is not easy. You need to have complete information before installing a solid surface bathtub in your bathroom. So let's look into this article and learn everything about these trendy solid surface bathtubs.
What is a Solid Surface Bathtub:
Before entering the bathtub information section, let's talk about the solid surface bathtub. Solid surface bathtubs are the most elegant ones you can keep in your bathrooms. They are warm, smooth, and durable. They will enhance the interior of the bathroom most attractively. These bathtubs have gained a lot of fame in the last few years because all the celebrities and famous people have started using them in their bathrooms.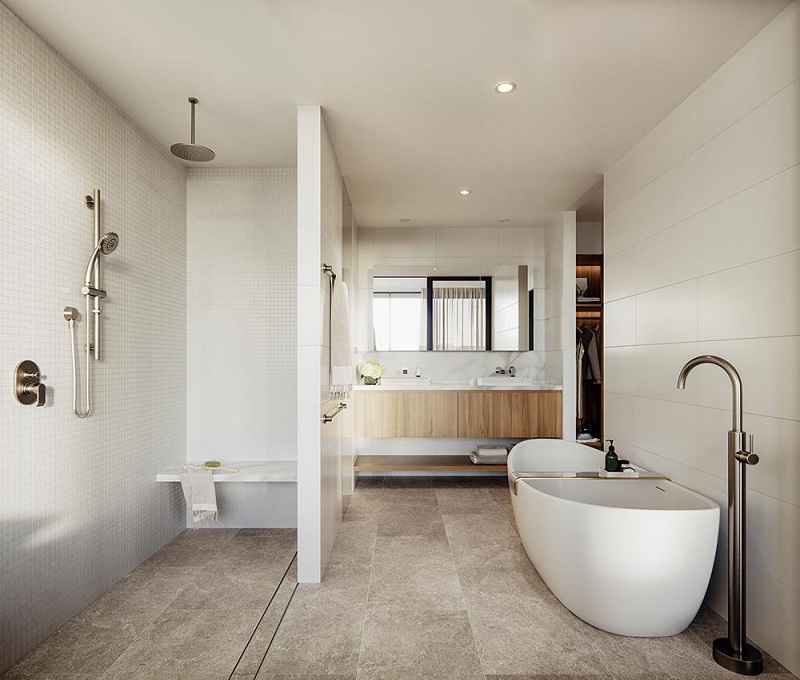 Everything you need to know about Solid Surface Bathtubs:
The reasons why solid surface bathtubs are in-demand nowadays, and you'll see everyone getting these bathtubs for their bathrooms.
1.

Sleek Design:
These freestanding bathtubs are the sleekest and most stylish designs. These solid surface bathtubs will make your bathroom look very modern and elegant. Each of these solid surface bathtubs is made with an innovative design that enhances the look of your bathroom in the most minimal manner. It will also add a lot of charm to the atmosphere of your bathroom. Hence, these are fantastic statement pieces to add to your bathroom.
2.

Flexible with Design:
The solid surface bathtubs are flexible when it comes to design. This means you can customize something according to your liking. You can easily mold these bathtubs into different shapes and sizes. These bathtubs range from oval-shaped, rounded, rectangular-shaped, and even vessel-shaped. Whatever shape you want, the maker will make sure that your dream solid-shaped bathtub into a reality.
3.

Custom Color Available:
Not only these solid surface bathtubs are versatile in shape, but they are also versatile in color. You can find almost every color in these solid surface bathtubs. If you can't find the color you are looking for, then you can easily get customized. You can get these solid surface bathtubs in red, black, and many other colors. You can customize designs by mixing different colors and getting your bathroom's fascinating solid surface bathtub. These bathtubs are also available in glossy and matte finishes both.
4.

Very Durable:
At first glance, you might think these solid surface bathtubs will be fragile. But you are mistaken; these free-standing bathtubs are durable and long-lasting. They are about 1.8 cm to 5 cm thick; this means there can be a lot of tears and wear, but they will last you for a very long time. The good thing about this solid surface is that it can be easily renewed by sanding and polishing.
5.

Low Thermal Conduction:
Another great thing about these bathtubs is they are very good at containing heat. Unlike iron bathtubs that are always cold to the touch, solid surface bathtubs are warmer and keep the water hot for a longer time. Hence, these bathtubs are great for people who always like hot water.
6.

Easy to Clean:
Cleaning the solid surface bathtub is very easy and effortless. You don't need any kind of machinery or hydro jets to clean these bathtubs. You'll just need the cleaning products to clean and scrub the dirt and grime away.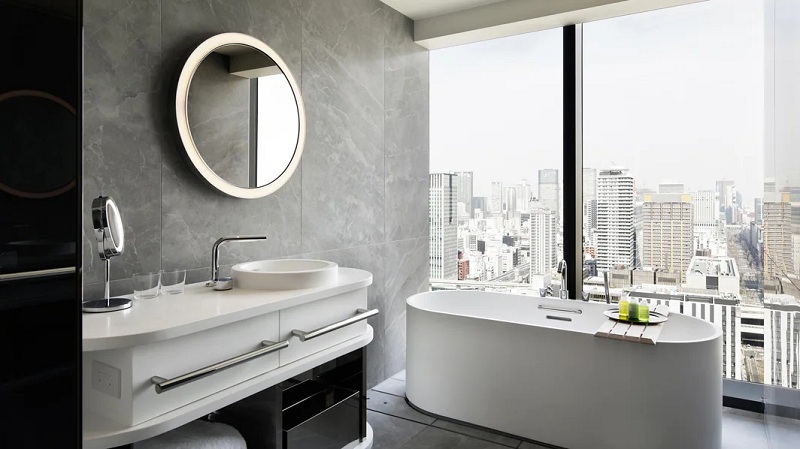 How to Maintain your Solid Surface Bathtub?
The solid surface bathtub is very easy to maintain. They also have antibacterial properties that make cleaning more straightforward and effortless. The most significant benefit of having a solid surface bathtub is that it resists the growth of molds, mildew, and staining. Following are some tips that will make cleaning more accessible and more effective.
· You can easily rinse and dry the bathtubs. Use warm water to increase the longevity of the solid surface bathtub. Also, use a soft cloth to get the best results.
· Always use a non-abrasive cloth, and also use cleaning products that have mild ingredients. Abrasive products can cause a lot of wear or tear and can cause damage to the material.
· Avoid using any kind of ammonia and acid on the solid surface bathtubs.
· If you have any scratches on the solid surface bathtubs, gently use sandpaper and rub it over them. Then use the same polish over the area, and you'll have a brand-new bathtub.
Where to find the Best Solid Surface Bathtubs:
Many brands offer different kinds of solid surface bathtubs, but finding good quality and durable bathtubs can be challenging. Therefore, Kingkonree is the best place to get your solid surface bathtubs. Kingkonree is a China company offering different materials for making your kitchen and bathroom. They are a professional, expert designer and reliable manufacturer of artificial stone in China. Kingkonree never compromises on quality. They produce 100% original and pure material that is long-lasting and durable. These materials are also crack-free, and the aging process of these materials is very slow. Kingkonree ensures that the customers are getting the best quality material, and they also provide contractors, designers, and even architects to the clients, so they have the best experience. Therefore, if you want the best solid surface bathtubs, this is your place to visit, as they have a massive variety of bathtubs, a wide choice of color options, and also they are able to provide color development and custom shape service for your custom needs.
Conclusion:
Bathtubs can add many characters to your bathroom, and a solid surface bathtub is a plus point. They look exquisite and make your place look fancier. So if you are renovating your bathroom, adding a solid surface bathtub should be on your list.