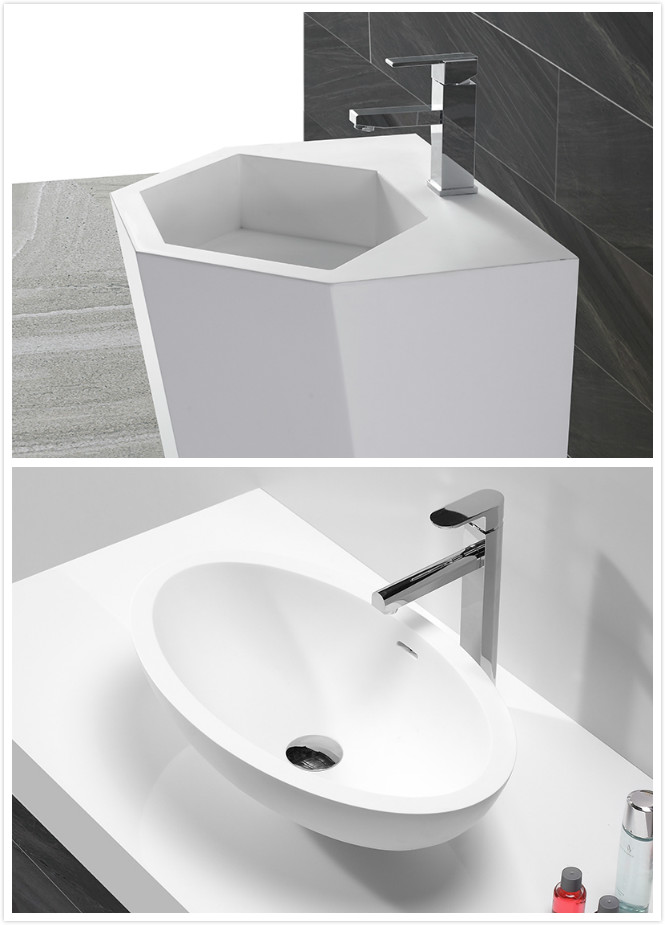 What is a small countertop basin?
It is a basin structured to sit on top of a vanity unit or bathroom shelf. It has a minimalist style; it does not consume space, and pure nature brings elegance in the bathroom, and it is easy to install. It can be work in both traditional and modern bathroom architecture and can fit in a master spacious or a small spaced bathroom. One significant advantage of it is that there is space left to store toiletries reducing clutter. One does not need to demolish a whole bathroom if it is remodeling because it can be placed on top in an existing worktop. It can fit any bathroom style because it comes in different shapes, and texture.
The features and properties of small countertop basin
They come in different shapes from Oval, round, square and rectangle when paired with the right tap in it amazing. Also, they have different textures to create eye-catching bowls like ceramic, glass, porcelain, metal and wood. Porcelain basin is well known for it has been the model used for many years. It is durable and heavy compared to metal or stainless steel which is less expensive and easy to clean and sustain. While ceramic is a bit tender because they can break easily when heavy objects fall on them through its color does not fade and takes longer to rust. For people who are extremely cautious to germs, a copper basin is a good fit due to its hygienic features, and it does not rust easily but needs to be continuously wiped to avoid watermarks.
Cleaning tips for small countertop basin from KingKonree
Wiping the surface of the countertop daily after the morning routine will make a difference in having a clean bathroom. Making it part of your daily beauty routine will be an advantage. Also, run hot water down the drain frequently this is for drain cleaning, and once in a while you can pour bleach around the sink and let it sit then rinse it off.
One can opt for cleaning supplies in the market for cleaning or nature means by-products are in the house both works best and the result are slightly different. Most important is to maintain the basins texture and also to disinfect it due to hygiene purposes. Having a spray bottle might come in handy.
While using a bathroom cleaner makes sure you clean the faucet a spray bottle works better and choose a product that cleans the material used to make the basin. Also, check the product if it is a disinfectant for it to be able to clean and kill bacteria's and germs at the same time.
If you choose DIY methods here are a few different methods you can use; -
1. Mix baking soda four spoons, three tablespoons of dishwasher liquid soap and one cup of hot water then use a clean cloth to rub the mixture through the basin then rinse thoroughly. If it is still dirty, sprinkle baking soda over the whole sink as much as possible then scrub putting a bit of pressure while focusing on the stained parts clean in a circular motion. Use a clean cotton cloth or a tender dish sponge but do not use steel wool, then rinse it off or run the water until all the baking soda cleans off.
2. Mix half a cup of ammonia, 2 cups of warm water and three tablespoons of baking soda. After thoroughly scrubbing rinse it off and leave it to dry. while using this mixture put on rubber gloves and in a well-ventilated space, also it is not for all texture choice can be cleaned with this method because it can damage or discolor the small countertop basin .
3. If the bathroom sink clogs, one can put a tablespoon of common salt and a quarter cup of white vinegar in it and wait for almost an hour before pouring hot water this helps in unclogging the sink.
4. For a refreshing scent you can use fabric softener after cleaning the small counter top basin also do not forget to wipe the outside part of it during cleaning.