We know that the most important part is finding bathroom wash basins that you think completes and finishes the look in your bathroom. This means the most important part is finding wash basins that you like and that makes you happy. We can now begin our list of the 5 best tips for choosing bathroom wash basins.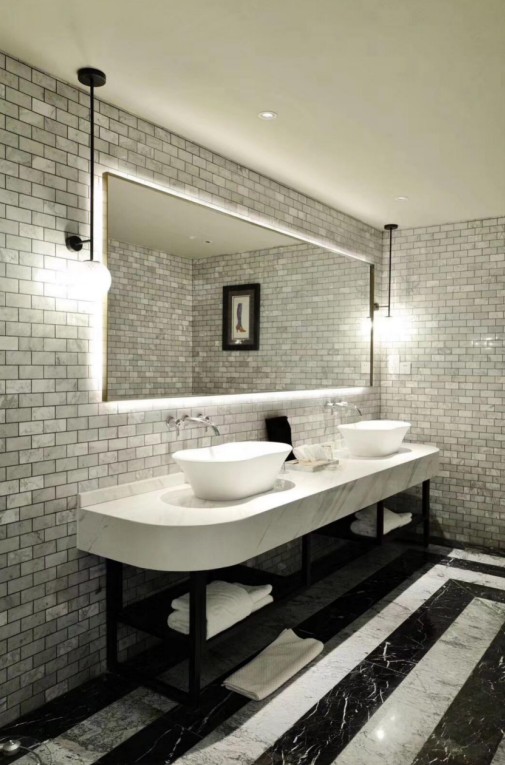 1.Location
Where will the basin go and who will use it? Is it destined for the guest loo, the master en-suite or a family bathroom? Lifestyle and traffic are important factors, as a basin in a master bathroom will need to be large enough for two people to use, while the one in the guest loo only needs to be big enough to allow for hand washing.
2.Size matters
How much bathroom space do you have available for wash basins and how much storage and counter space do you need under and/or on either side of it for toiletries and such? This will all influence the style of basin you choose. Also, the size of your basin should be in line with the scale of the rest of your bathroom fixtures and fittings.
3.Style guide
Wash basin styles include wall-mounted, semi-recessed, drop-ins, stand-alone pedestal basins, above-counter vessels/bowls, all-in-one basins and countertop, and more. Every style comes with its pros and cons, so do your homework here before you commit.
4. Choose your faucet
When choosing taps to go with your basin, make sure that they will clear the height of wash basins to make it comfortable to use, and that they will fit the style you've chosen.
5. Consider all the costs
All budgets should be considered, including plumbing and installation, before choosing wash basins.
Just remember that what wash basins are made out of is important from a style and decorative point of view but also from a usability, durability and ease-of-maintenance perspective too.