Product Name
Modern smart 304 Stainless Steel Wall Mounted electric heating towel rack Drying towel warmer
Why consider a towel warmer?
Who doesn't enjoy being cloaked in warmth after a shower or bath?
And beyond the spa comforts, heated towel bars offer these benefits:
1. They dry towels more rapidly, keeping them fresher.
2. They provide a soft ambient warmth in your bathroom.
3. Gently dry delicate clothing and swimwear.
4. Accelerate drying of wet outerwear, such as coats and gloves–making towel warmers worth considering for mudrooms and laundry rooms.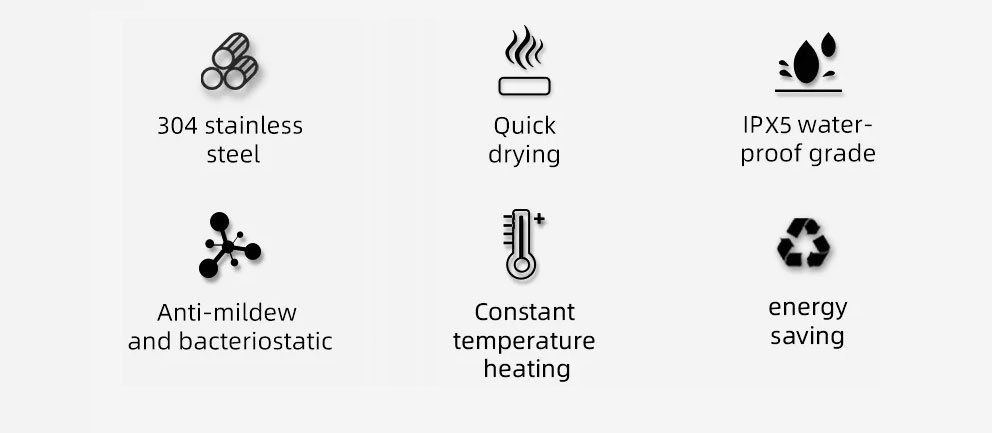 Custom color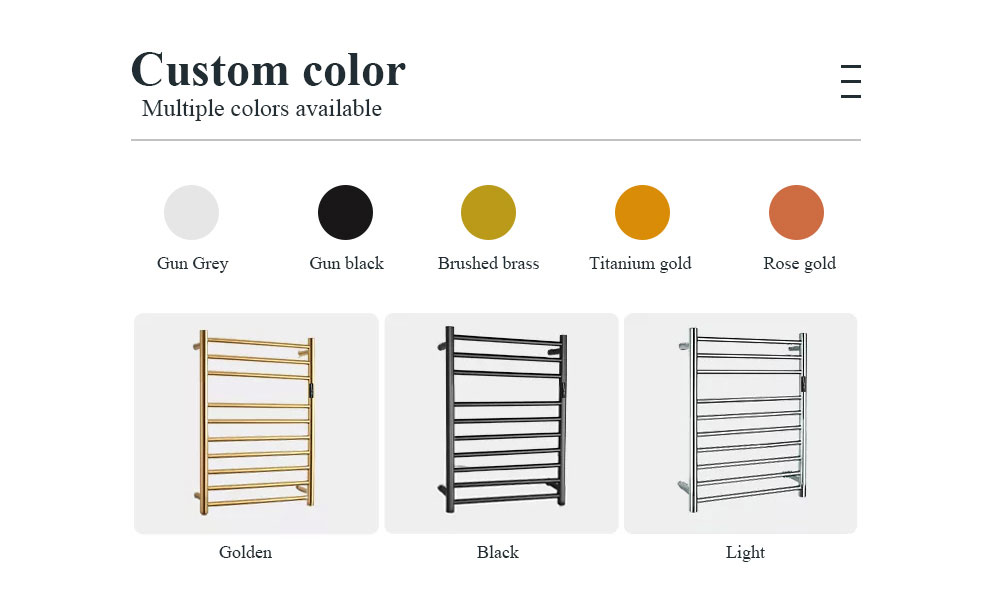 Customizable Plug