Advanced seamless welding technology makes the bar-to-bar seal better, and then achieves product voltage stabilization,
moisture resistance, and electrical leakage resistance, also making the product have a longer service life.
Package: Main Packaging (handle+pearl cotton packaging+innner box)
Transportation: By sea/air/express
Application scenario: Home Hotel Bathroom Living Room
Material: Stainless Steel
Size: 1200x180x70mm
Installation: Wall Mounted
Series: Vertical Rail Series
Why consider a towel warmer?
Who doesn't enjoy being cloaked in warmth after a shower or bath?
And beyond the spa comforts, heated towel bars offer these benefits:
1. They dry towels more rapidly, keeping them fresher.
2. They provide a soft ambient warmth in your bathroom.
3. Gently dry delicate clothing and swimwear.
4. Accelerate drying of wet outerwear, such as coats and gloves–making towel warmers worth considering for mudrooms and laundry rooms.
Custom color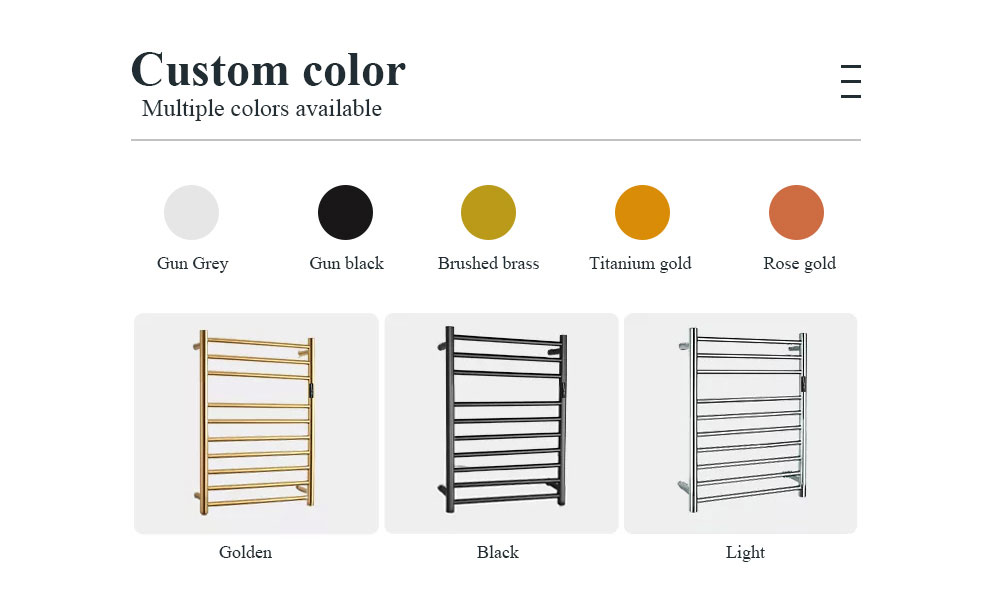 stainless steel is a very eco-friendly metal for use in the home,It is also very tolerant of both extremely low and incredibly high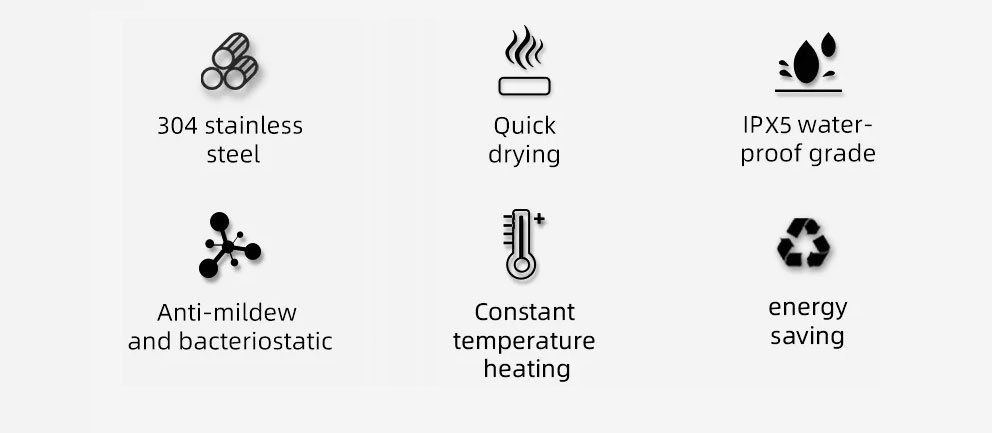 Customizable Plug