Towel Warmer Wall Mount Electric Plug-in/Hardwired Heated Towel Rack

Product Description
From the beginning, we've maintained our commitment to developing and manufacturing products of the highest quality while making
KKR affordable for our customers worldwide.
KKR adopts high-quality materials to design electric heating towel warmers, including contemporary and traditional styles, and various
selections for you. Upgrade your towel rack and enjoy a fresh, soft, warm towel now!
Why consider a towel warmer?
Who doesn't enjoy being cloaked in warmth after a shower or bath?
And beyond the spa comforts, heated towel bars offer these benefits:
1. They dry towels more rapidly, keeping them fresher.
2. They provide a soft ambient warmth in your bathroom.
3. Gently dry delicate clothing and swimwear.
4. Accelerate drying of wet outerwear, such as coats and gloves–making towel warmers worth considering for mudrooms and laundry rooms.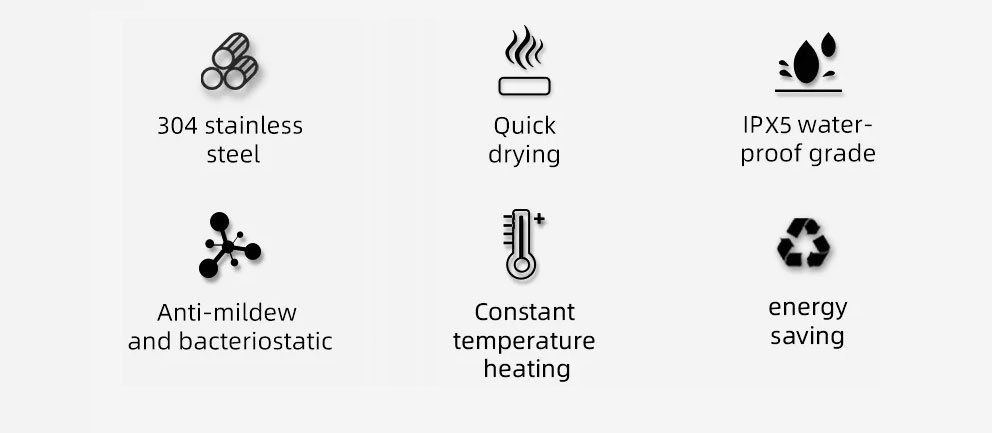 Custom color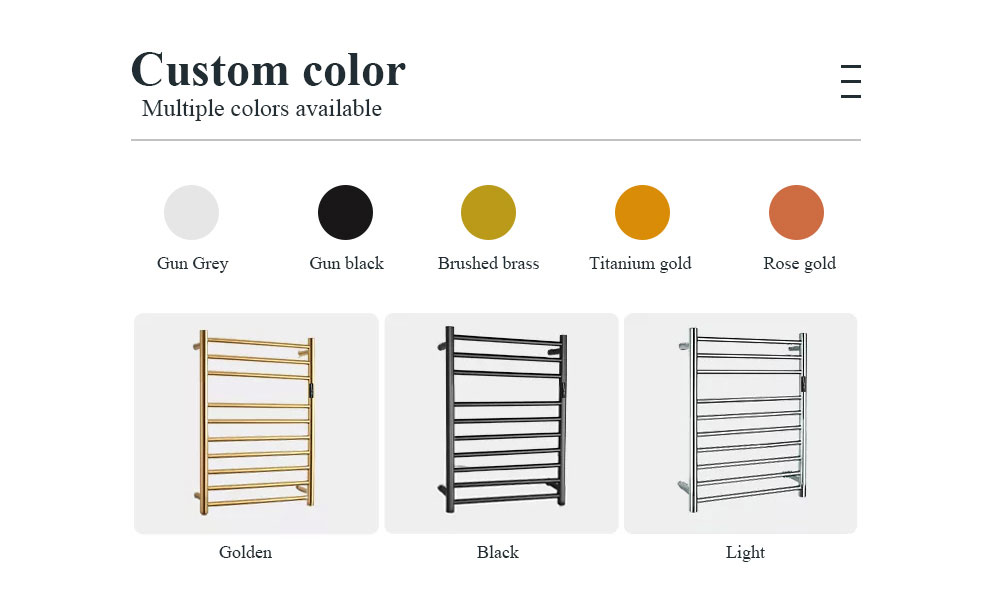 Customizable Plug