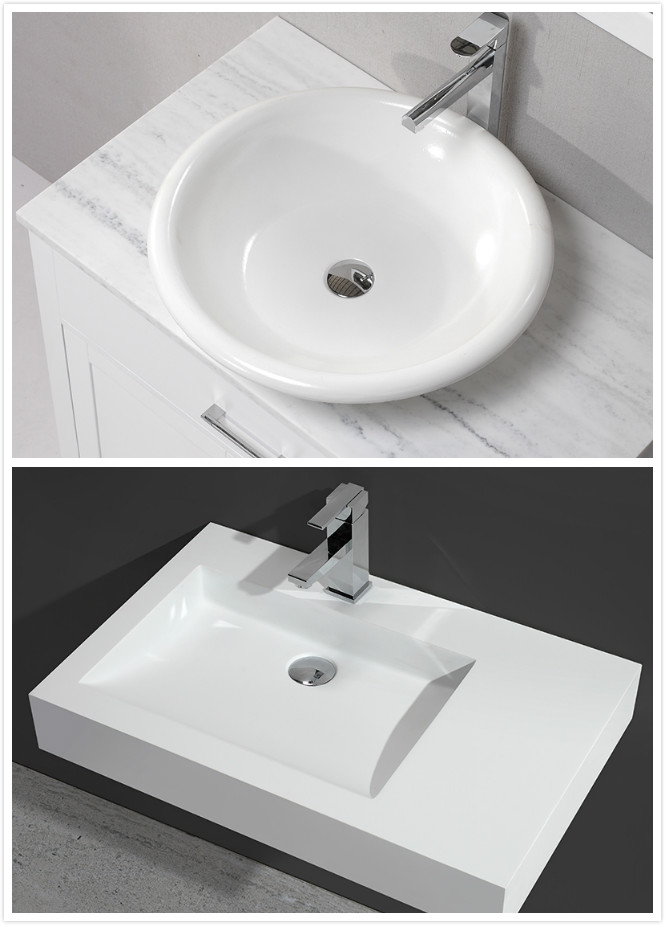 When building a new bathroom or when upgrading your bathroom, one of the biggest concerns you will have is whether to go for a freestanding wash basin or built-in tub. This may be a very confusing decision to make unless if you know what you should look for. The choice you will make in this case depends on your own preferences. You need to first compare the two options and then make your decision.
There are a few considerations to make that can help you make the right decision. In this article, we are going to look at things you should know before making your final decision.
- The freestanding tube is completely finished on the sides and can stand on its own. It can sit directly on your floor or even stand on its legs.
- A built-in wash tub is not finished on its sides and needs to be installed against the walls or pre-built enclosure.
Before deciding on the best type to choose, you should compare the following factors.
1. The Cost.
Over the past years, the freestanding wash basin has been known to be more costly than a built-in tub. This used to be the case since they were made out of superior materials compared to the other option. However, freestanding tubs made from other materials are now readily available in the market and hence the price is more affordable.
Enclosures and surrounds for the built-in tubs can get costly compared to non-surrounded stand-alone tubes. The cost of plumbing for a freestanding wash basin can be high compared to built-in tubs, particularly if you wish to put it in a spot where no tubs existed before.
2. Compare The Space Needed.
In most cases, the built-in tubs will consume little space compared to the freestanding wash basin which needs more space for themselves and extra space for the faucets. The built-in tubes could have the shower features installed in the same space and hence saves some space that would be needed for freestanding tubs. There are some freestanding tubes that come with an attached shower; however, the shower does not look appealing like a real shower.
3. Flexibility.
This is another factor that you should compare when choosing between a freestanding wash basin and built-in tub. When it comes to flexibility, the freestanding tubs are considered to be the best options since they can be placed anywhere in the bathroom. On the other hand, the built-in tubes need to placed along the wall or in a corner.
4. Storage Accessibility.
When it comes to storage accessibility, the freestanding wash basin tubes do not have much to offer. This is because they don't have drawers on their sides when one can keep soaps, towels etc. On the contrary, the built-in tubes normally come with these features. You can include a bathtub tray to the freestanding tubs but the built-in tubes prove to be better as far as storage accessibility is considered.
5. Installation Issues.
Again before deciding on the best tub that suits your need, consider the installation process. The freestanding wash basin can be very heavy compared to a built-in tub. Floor reinforcement can be necessary when installing the freestanding wash basin. Plumbing can also be another issue depending on where you want them installed. The built-in tubes also arrive with some installation concerns; however, they are simple to install.
6. Overall Appeal.
The appeal you want in your bathroom is yet another factor that you should consider before deciding on what to choose. A freestanding wash basin arrives in various styles and sizes. They can enhance the look of your bathroom with their styles, whether you choose a vintage claw tub or streamlined tub.
The built-in tubes can be made from various materials that can likewise blend well with your bathroom decor. It is upon you to decide on the one you think has the best overall appeal.
Having gone through the above, you as of now know some basics regarding the two bathtubs options. It is now possible for you to do a comparison between them and make the right decision based on your needs. Keep the above points in mind the next time you will be looking for a bathtub option for your bathroom. Remember to put all these factors into considerations if you want the best deals.
Here's one supplier to recommend, should you be interested in customization, welcome to KingKonree International China Surface Industrial Co.,Ltd.