The height of the washbasin usually vary depending on the type of washbasin and your personal preferences. If you are tall, you can choose a taller washbasin. If you are installing a sink that is suitable for this defect, you must set the sink edge to a specific size. When you put a container basin in the bathroom cabinet, you may need to lower your legs a few inches to get the sink working. The ideal height to set the container sink depends on your family members. You need to consider each member of the family to determine the height of the washbasin. You need to measure the distance from the finished floor to the edge of the washbasin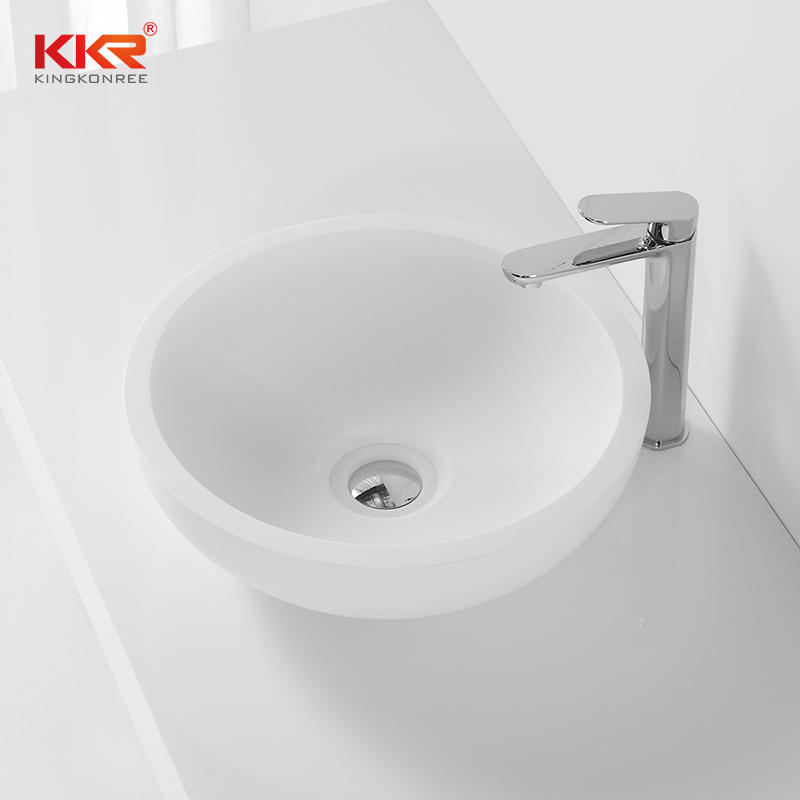 Main points of this article
1. ADA-Compliant Sinks
2. Standard Sink Heights
3. Vessel Sinks Height
4. Plumbing
ADA-Compliant Sink
ADA-Compliant Sink is designed to make their use easier, safer and more comfortable for users with disabilities or limited mobility. Sinks that comply with the ADA requirements measure 85cm from the edge of the basin to the finish floor. These sinks also need clearance underneath them to make the sink wheelchair-accessible. Ensure that knee clearance is at 68cm high, 75cm wide and at least 48cm deep to accommodate wheelchairs. The exception is for sinks that service children ages 6 and 12 only; these sinks can have a knee clearance of60cm underneath as long as the edge of the washbasin is no more than78cm from the finish floor. Washbasin must measure at least a minimum of 16c, deep under ADA regulations.
Standard washbasin Heights
Standard bathroom washbasins range in height from 75cm to 90cm according to personal preference and washbasin type. For example, the base sink is between 75cm and 85cm high, while the washroom cabinet placed in the sink range in height from 75cm to 90cm. The height of the kitchen sink can also vary up to 25cm
Vessel Sinks Height
If you are using a vessel sink, consider making the counter itself low, soothe top edge of the washbasin will around 36 inches high, but it should all come down to what makes you comfortable, a lot of people compromise and make the vessel sink 34 inches high, if you have room for two sinks, you could have one higher and one lower to suit every adults or child in your family
Reminiscent of the old washstand that supported a bowl for washing, vessel sinks add an appealing design element to many a bathroom. Because vessel sinks are top-mounted, you need to ensure the height of the surface that supports the vessel sink is low enough to access the sink. Measure the depth of your vessel sink and retrofit its support surface to meet the requirements of your sink height. For instance, if you have a 6 1/2 inch high sink vessel and want to maintain a sink height of no more than 34 inches, you will need a countertop or dresser that sits no more than 27 1/2 inches high.
Plumbing
The plumping system is neglectable, you need to save enough space for it, whatever washbasin you choose for your bathroom, make certain the cabinet or pedestal can accommodate the plumbing needs to supply the sink. All sinks use both hot and cold water supply, but they also need a plumbing trap for wastewater. Some sinks might even have an instant hot water heater installed beneath them. When installing the above counter basin, you might need to reconfigure the plumbing or choose a pedestal large enough to hide plumbing elements inside the pedestal. For vessel sinks, you will need to drill through the countertop or dresser to install a plumbing waste line and trap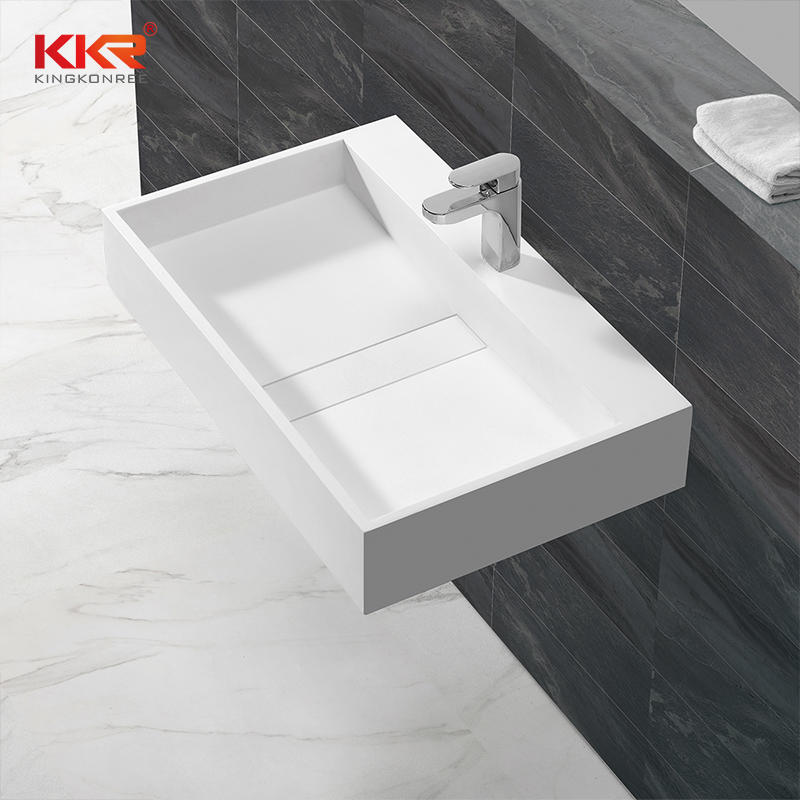 When you want a washbasin in your bathroom, you will find there is so many type, size, at the market, it's so difficult to choose an ideal one, but you can always find the perfect washbasin for your bathroom at KKR, we have one-stop solution service for you, with our 18 years of experience, you can always find the perfect washbasin for your bathroom