Solid surface vanity tops are a popular surface for kitchen countertops and bathroom countertops. As the name suggests, they are made of solid surface material, which also gives them many properties.
Do you know what are solid surface vanity tops?
Sturdy acrylic resins are used to produce sturdy kitchen and bathroom countertops. They have quickly become a popular choice for many home and hospitality projects, offering not only the benefits of laminate countertops, but also a large and elegant appearance. And it's of high quality, without major drawbacks. They offer versatility in many colors and very good durability.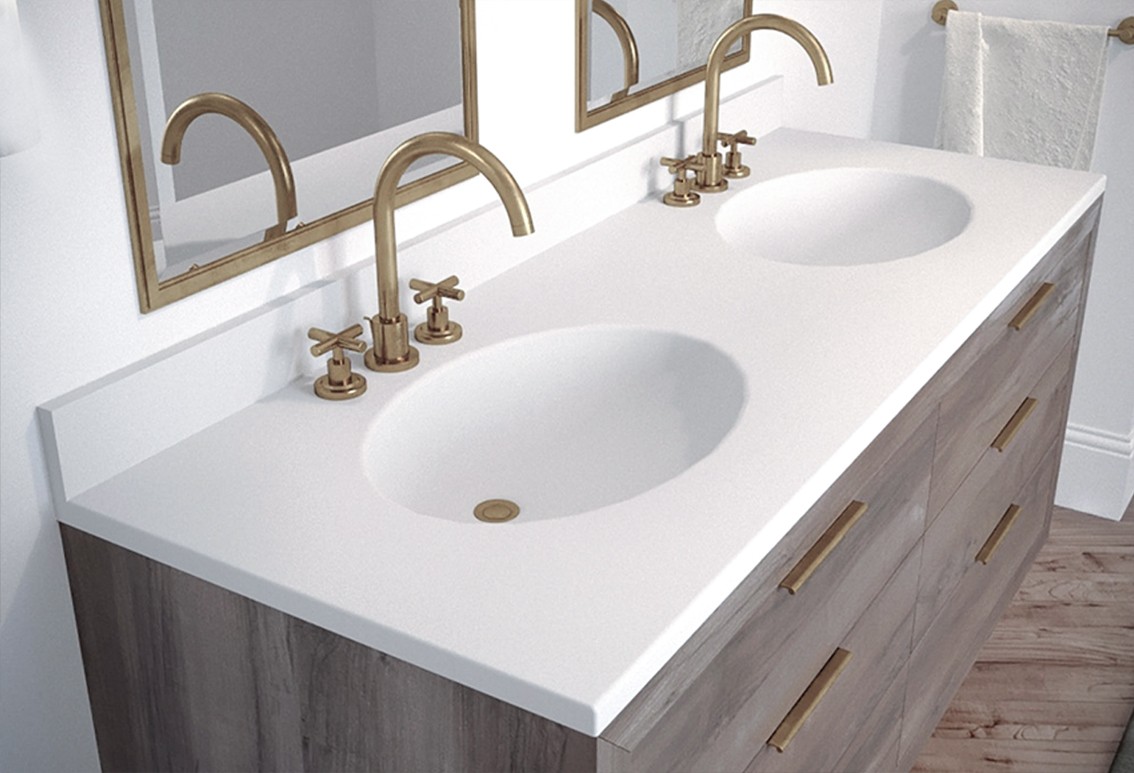 Benefits of solid surface vanity tops
Solid surface vanity top is a very smooth, very durable kitchen and bathroom countertop. The KKR vanity top is available in over 100 different colours and patterns. Thanks to the wide variety, these countertops can be used in almost any style of kitchen or bathroom and work well in traditional and modern homes. The surface of KKR solid surface countertops is soft, high flatness, high density and non-porous, and low water absorption. So very easy to clean and maintain. When customized, solid surface countertops can create a seamless look in any kitchen or bathroom. Integrated sinks can also be produced with our KKR countertops.
Solid surface stone vanity tops are not as heat resistant as quartz stone. These bathroom and kitchen countertops can also get scratched, but since they're a solid color throughout, a renovation can be achieved with careful sanding, and you can easily do it yourself if it's convenient for you. Although admittedly, for a small scratch, it's probably not worth the trouble.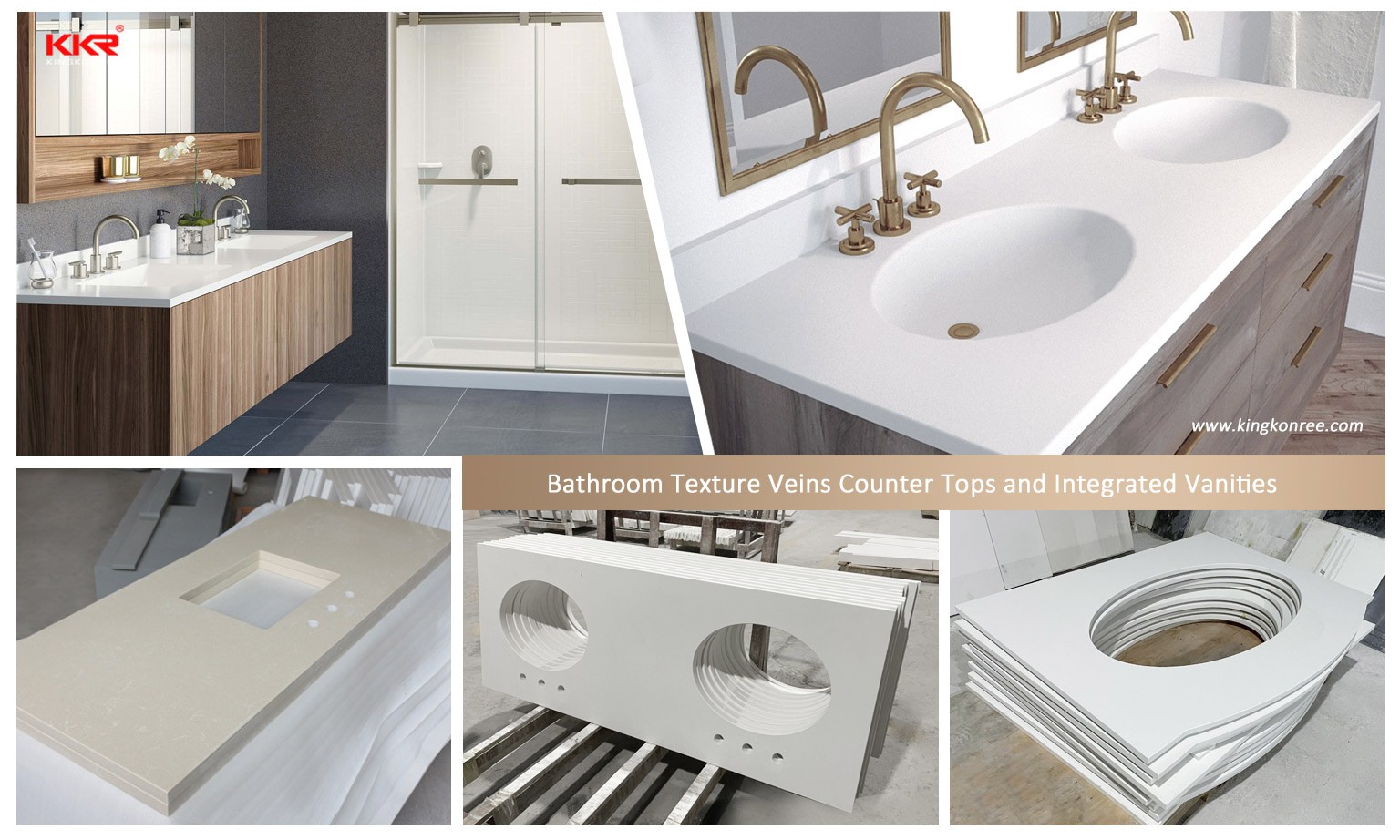 Why should choose KKR solid surface vanity tops?
If you want a custom size or a one-of-a-kind pattern and color, something with higher quality and greater durability, check out our KKR solid surface vanity tops. We have a professional design team and factory workshop, and one-to-one service. KKR solid surface vanity tops would be a great place to start your search. It is a great option for busy families due to its ease of maintenance. Those with kids might also consider solid countertops, as they're easy to clean.
Now, we are happy to contact you with our company. Our company was established twenty years ago and manufactures a wide variety of solid surface products. Having done market research, we found that these things make our lives more comfortable and beautiful.