Now people's living standards have improved, and many families have installed bathtubs. However, after the bathtub is used for a period of time, it is inevitable that the bathtub will be damaged. At this time, we choose to buy a new bathtub again, or is there any way to fix it?In fact, this needs to be determined according to the type and cost of the bathtub installed in your home. We all know that there are cheap and expensive bathtubs, and there is a big difference in price.

You need to know the following about the repair of the bathtub.
1. Understand the damage and repair principle of the bathtub.
2. Bathtub patching options.
3. Suggestions.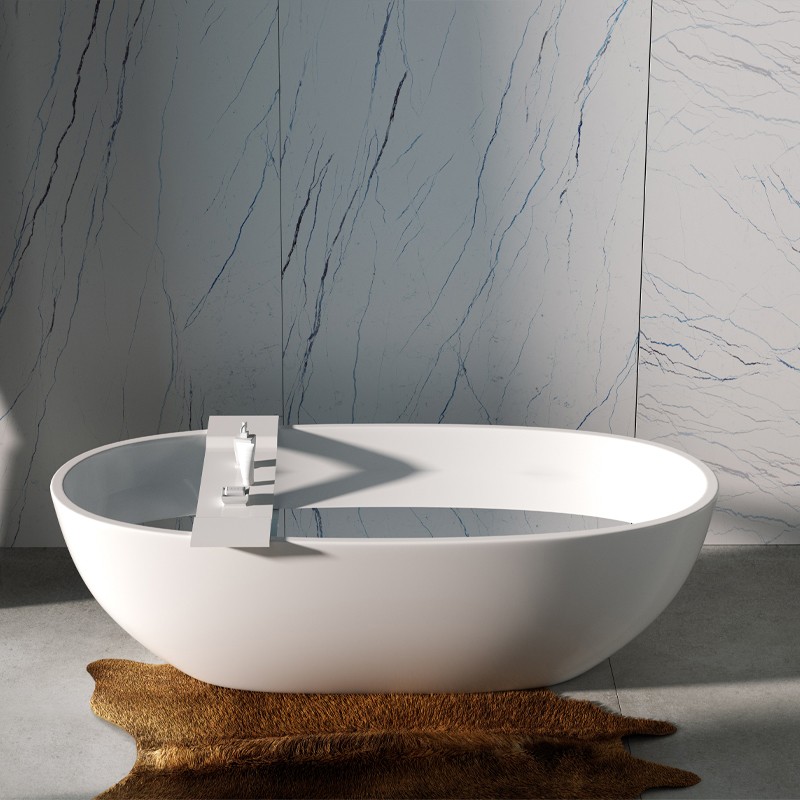 1. Understand the damage and repair principle of the bathtub.
Bathtub repair (also known as surface resurfacing or refurbishment) is an effective option when porcelain, enamel or fiberglass bathtubs become shattered, severely scratched or broken. The method involves first repairing any cracks or holes with polyester putty and then applying a spray or roll coating consisting of epoxy, polyurethane, mixed polyester (polyurethane blend or polymer). It can be patched by professional installation or by using the DIY kit. However, when your repair work looks so big at first, it will wear out or be damaged in a few years. What do you do? Although this often happens in applications, even the best repair applications end up being worn and damaged. The most common problem is spalling, as the surface glass begins to fall off and the bathtub left is not better than before you repaint.
2. Bathtub patching options.
(1) Repair again:
the bathtub repair is basically to paint the bathtub, although it is painted with a highly specialized coating. Of course, your bathtub can be painted again. The limitation of the second repair is that the underlying coating of the repair material is not the best surface to adhere to the new coating. In order to be successful, the bath surface needs to be prepared more carefully by thorough cleaning and etching, and any peeling, jingling or scoring needs to be fixed before applying the second coating. If the first patch does not meet the time you want, then you should use a different company for a second patch and make sure they are fully guaranteed. This repetitive patching application cannot last forever. In the best case, repairs are considered temporary repairs, and the two repair coatings are the most predictable applications you can expect. Don't be surprised if the life of the second fix is shorter than the first.
(2) Install the bathtub liner:
This may be a better original option than patching, and it may now be a viable option when the first patching job fails. A bathtub liner is basically exactly what it sounds like, an acrylic or PVC plastic that slips in the old tub, making it look like a new thin, sturdy casing. You get a new, smooth surface that fits the old bathtub like a glove. Although the home improvement center has stock bath tubing, you can theoretically install it yourself, but these are not very successful or elegant installations. They are usually not perfect and they may bend and crack under your weight. They are also difficult to seal perfectly with the drain valve and the bathtub valve opening.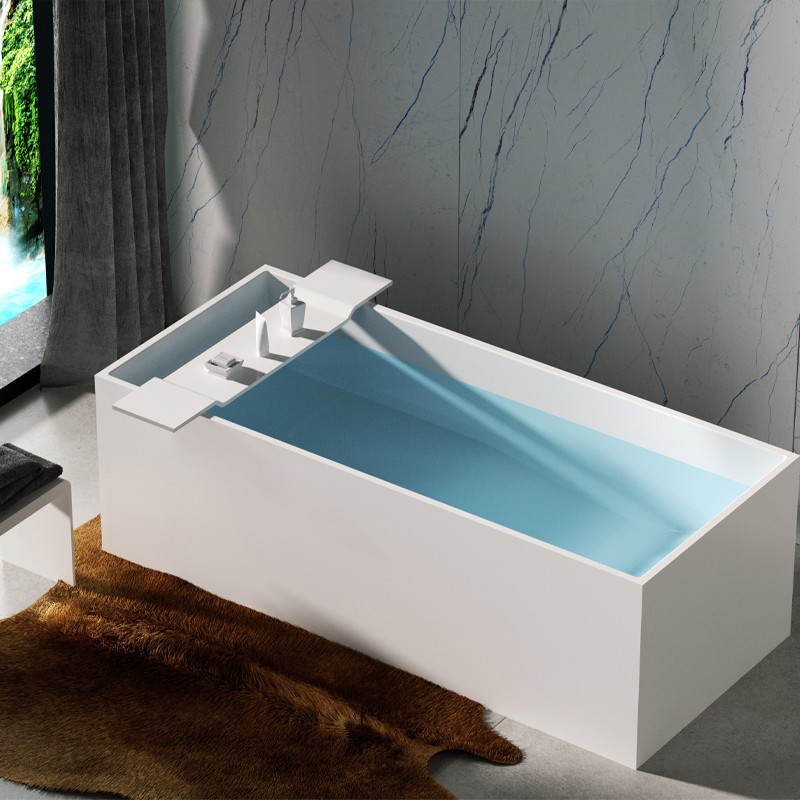 3. Suggestions.
A better liner solution is for a professional company to specialize in this type of work, making accurate measurements and making a casing that fits perfectly into the bathtub and the surrounding size and contour. Well done, this can be a very successful remedy, although it won't be as perfect as installing a brand new bathtub. The most successful job is the installation of a well-known company with a long history. Manufacturing liners can take up to 8 weeks and can easily cost $2,000 or more. But this is cheaper than installing a new bathtub. Install a new bathtub: no bathtub can be used permanently, and repairs may give you an extra 3 or 4 years, and the liner can be used normally for 5 to 7 years, and eventually your bathtub will need to be replaced. In fact, it's best to bite the bullet and replace it when you first start showing its age, instead of having to go through the hassle and expense, and repair and install the lining for a limited period anyway.