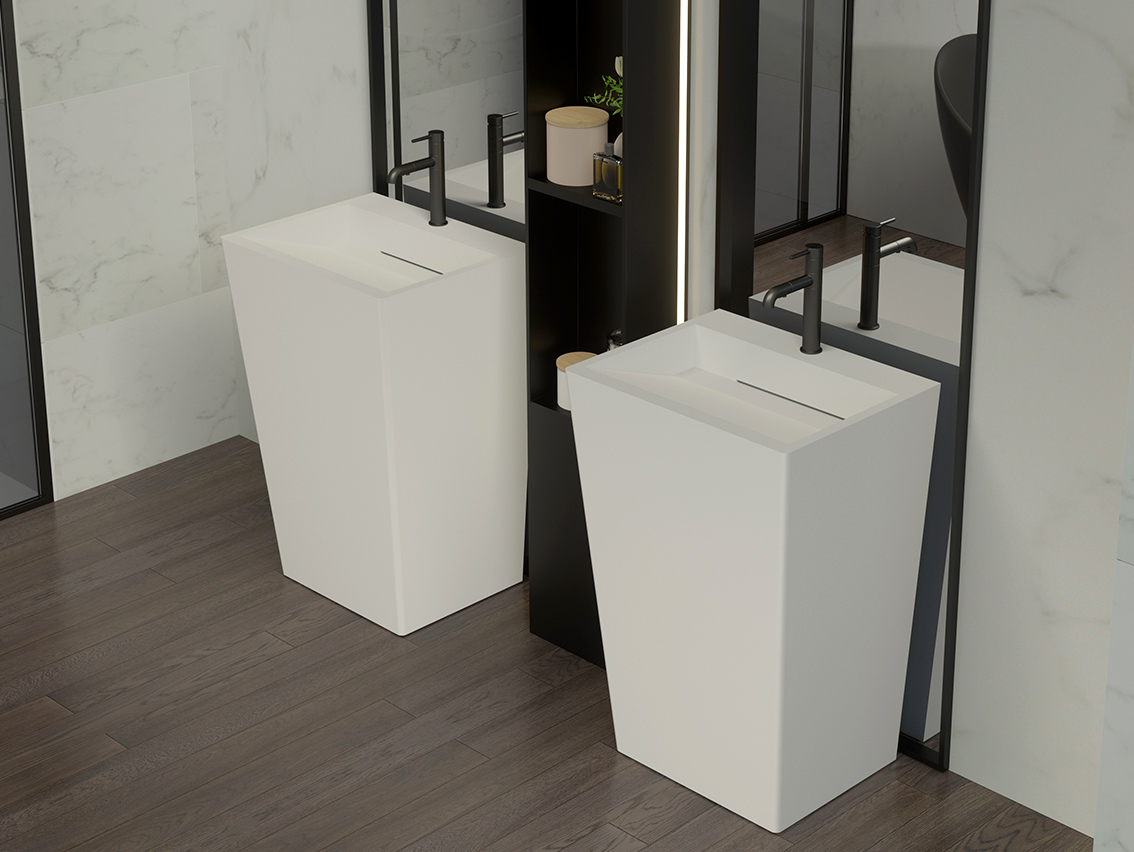 Freestanding Basin is a luxury blend of naturally pigmented resin and natural mineral powder which results in a durable finish. Over 60 models, there are a range of shapes and sizes to choose from, available in both counter top and floor standing designs, Opt for a gorgeous gel coated glossy shine, or choose the raw, matt finish to enhance the contemporary quality of your bathroom.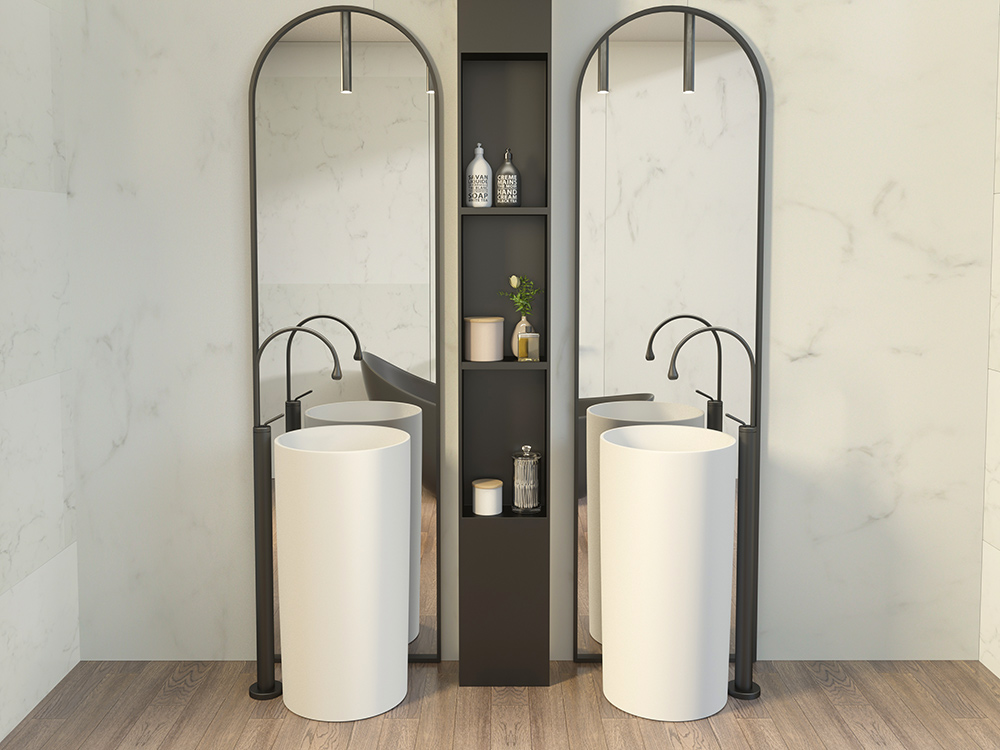 Freestanding Basin is a strong durable material with a stone-like appearance. Unlike stone, Freestanding Basin is non-porous, making it easy to clean and resistant to stains, moisture and sunlight. This makes Freestanding Basin ideal for the bathroom environment. Being a homogenous surface it is solid throughout. While being virtually scratchproof, if it does however become scratched after years of use it can easily be refinished with a simple piece of sand paper.
Elegant. Seamless. Solid throughout. Non-porous. Carves like stone.
What other surfacing material offers such versatility?