Solid surface is a excellent material which is a composite of the resin and mineral.
With the seamless and non-porous features of solid surface, in bathrooms where a standard or bespoke products can be seamlessly joined to keep clean and hygienic, that requires less maintenance.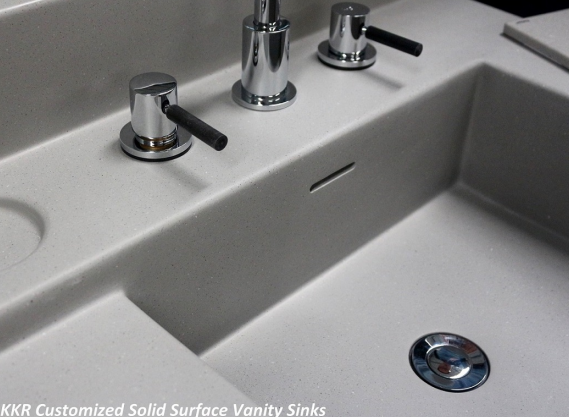 Glossy or matte surface, is achieved by sanding grit level. When the surface becomes soiled, the spot can be removed with water, cleaners, or sandpaper.
The surface is ready to provide years of low-maintenance use.
Solid surface will not be keeping water because of the low water absorption, so it makes an excellent material for wet environments such as kitchens, baths and shower surrounds.
KKR is a high quality solid surface and high end custom service provider, with trusted market reliability, and professional fabrication reputation, go to have a talk with us for your ideal bathrooms.