Solid Surface countertops are constructed of durable, man-made acrylic to provide years of low maintenance, beauty and service. A nonporous, seamless surface that mimics the look of granite and stone, solid surface tops are a consistently popular option in the kitchen because of the acrylic material's versatility, durability, ease of repair and (in many cases) even a 10-year warranty.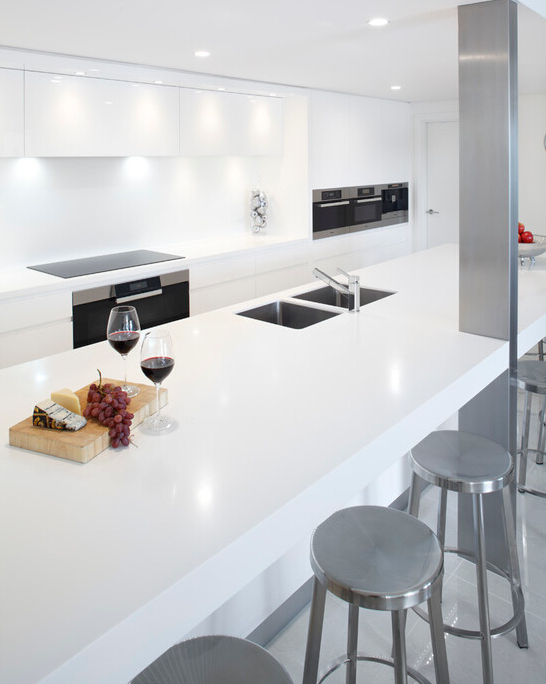 Features:
*Resists stains, moisture, sunlight and heat.
*Offers a wide assortment of colors, patterns and finishes.
*Molds to any shape and is the only material that can include an integrated sink with seamless installation.
*Repels moisture and inhibits the growth of mold and bacteria.
Choose from over 300 dazzling colors by KKR. You can see our colors on website www.kingkonree.com or ask for free samples back to check our quality and color.
Solid surface material are tough, hard-working surfaces. They're available in dozens of colors and patterns that mimic the look of stone.
Solid surface stone countertop also eliminate much of the hassle of upkeep. They're easy to repair, resist stains and scratches, and require little to no maintenance.
Perhaps the most endearing quality of solid surface vanity top is the fact that the material can be cut, carved, cast and formed—without any visible seams—to the shape of your choice. This means homeowners can integrate design features like a sink or backsplash while at the same time eliminating those tiny but pesky gaps (where the counter meets the sink, or the wall). This means water, crumbs and bacteria won't have a place to hide on them.