With matte surfaces becoming increasingly popular in our homes, more of us are turning to solid surface bathtubs for their smooth silky finish. But what are solid surfaces? Are they practical, how do you clean them, and how much maintenance is required?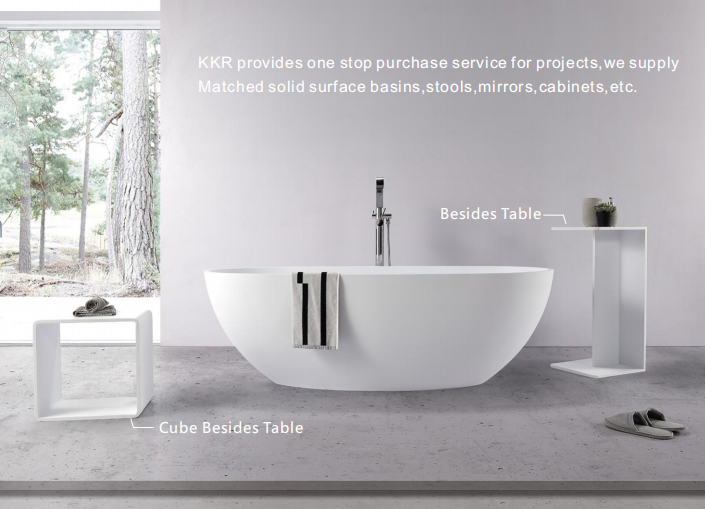 What is a Solid Surface Bathtub?
Solid Surface bathtubs are formed by mixing a mineral compound with acrylic, epoxy or polyester resins. This makes them very strong and durable and gives them a natural stone-like feel. While usually finished as a matte white surface, solid surface bath tubs are also available in a range of colors and finishes. You may also hear Solid Surface products referred to as stone resin, acrylic stone, composite stone, cast stone, mineral stone or engineered stone.
Most people would agree that a freestanding solid surface bathtub looks great. It enhances the look of the decor of your bathroom and helps to make your floors stand out. For a few examples, take a look at our KKR-B003, KKR-B008, KKR-B048, and many others!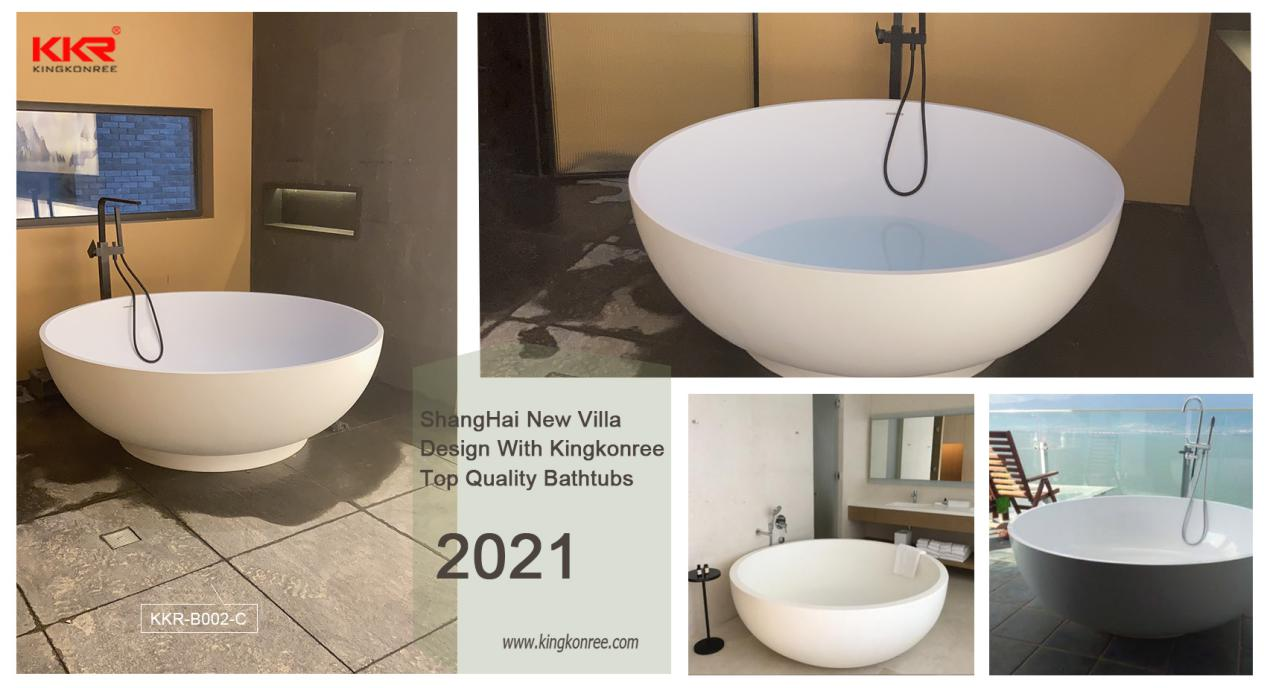 The Benefits of solid surface bathtubs
Unlike Ceramic, the surface of a solid surface bathtubs is not brittle or fragile, making them very difficult to crack or break. This makes them a very durable and long-lasting alternative.
Solid surfaces bathtubs has good insulation,can keep the water warmly within one hour.
Stain resistance, anti-fungal, environment-friendly, these features makes the solid surface bathtubs are hot popular on the markets.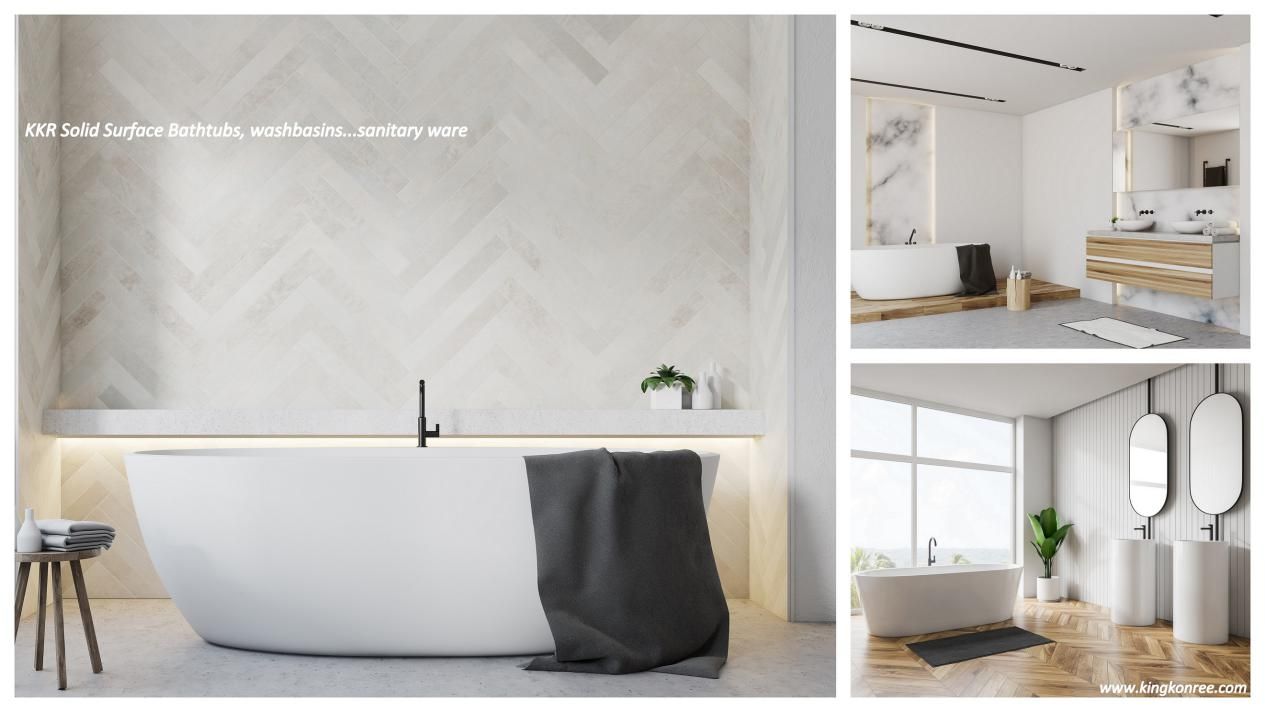 How to Clean your Solid Surface Bathtub
- The first step is to make sure the floor around your bathtub stays dry. Simply wipe up any standing water after your bath or shower. On top of daily drying around the base of your tub, it is recommended that you clean the surface of your freestanding bathtub once a week. Only clean with a sponge or cloth. Don't use coarse cloths or scouring pads as they can damage the finish of your solid surface bathtub. Some people choose to use old newspapers to clean their tubs.
- Rinse the tub with warm water after each use; wipe with a soft cloth for best results. Choose mild, nonabrasive cleaning solutions. Avoid products and solutions that are abrasive (such as rough sponges) or contain acid or ammonia.
- It is recommended that you use a mild detergent and water for the cleaning. Don't use any cleaner that has an abrasive cleaning agent. Also, be careful of the chemicals in many commercial cleaners. The chemicals in the cleaners can make the surface of your bathtub lose its luster.