Our products are made of durable and recyclable composite stone – technologically advanced material created from natural minerals and modified polyester resin. mimicking the appearance of granite, marble, stone, and other naturally occurring materials it is suitable for casting into variety of shapes and sizes.
Marble colour solid surface is a new trends, we can develop and match the colour series from quartz, marble, granite, etc.
Taking below solid surface colour for example.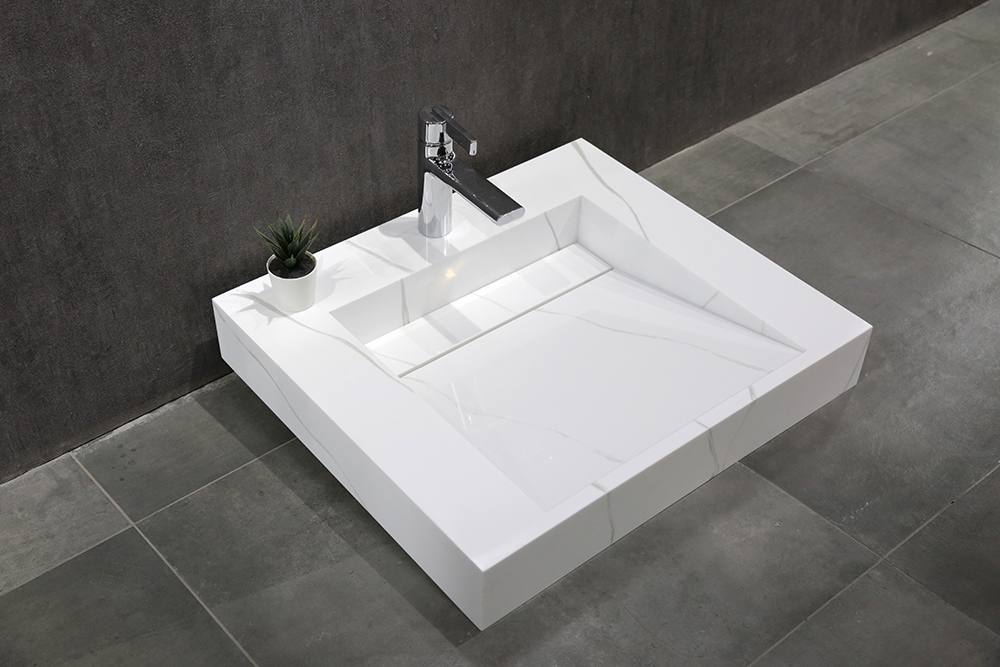 Our code KKR-M8858, the vein is very natural and vivid, we can do thickness from 8mm to 30mm, like hot size 3660x760x12mm, 3050x760x12mm, 2440x1220mm...for thickness 20mm, 25mm, 30mm it is no problem to finish.
Furthermore, this colour in ramp sink design is very popular, some market call it marble sink, artificial marble sink, solid surface ramp sink, solid surface slope sink,etc.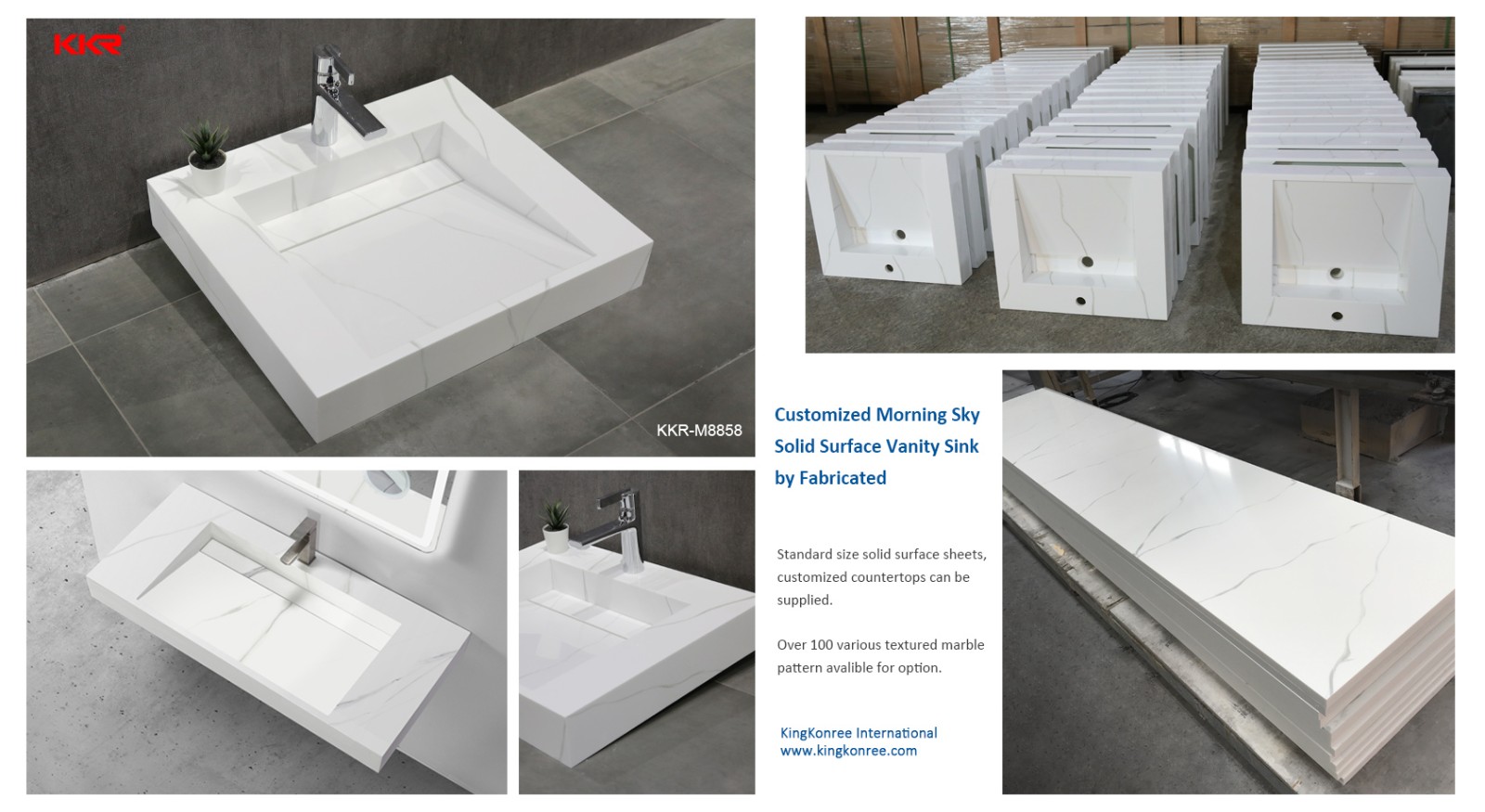 The size is in vary, and colour over 60 options...
Whatever this marble colour vanity top or vanity sink, that is very good matching with cabinet.
Please feel free to contact if any interests.
Small material samples can be sent for quality & colour checking.