As an over 20 years manufacturer, Kingkonree International (KKR) is professional and innovative in solid surface products, leading the solid surface market. Focusing on high-end market, we provide one-stop solution, including solid surface baths, solid surface sheets and custom fabrication.
KKR solid surface baths:
You can find many solid surface products here for bathroom projects, wash basin, bathtub, shower stool, shower tray, shelf, also have bathtub rack shelf.....Total over 500 models for options, among them over 300 models solid surface basins, and over 100 designs bathtubs.
For solid surface wash basins, different installation available like above counter top, wall hung mounted, and freestanding, also can do customized vanity tops for different bathing projects. Besides, different colors can be made to matching the bathroom style; white, black, pink, blue and yellow.....
Actually we not only make bathroom wash basin, but also do solid surface kitchen sink. Our kitchen sink can seamless jointed with the solid surface counter tops. Size and colors can be customized.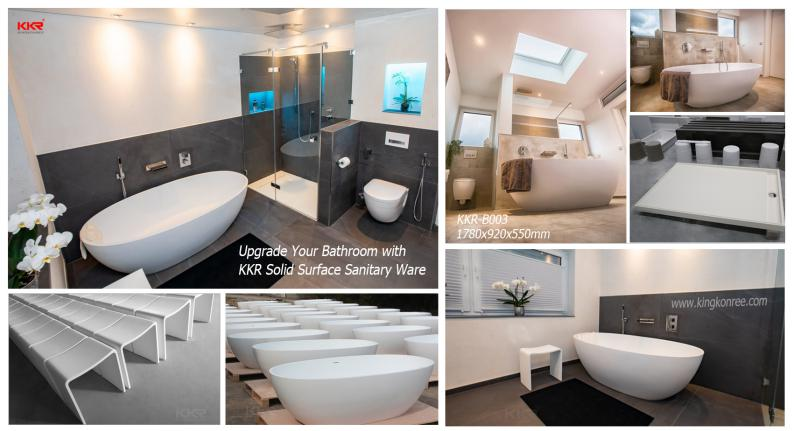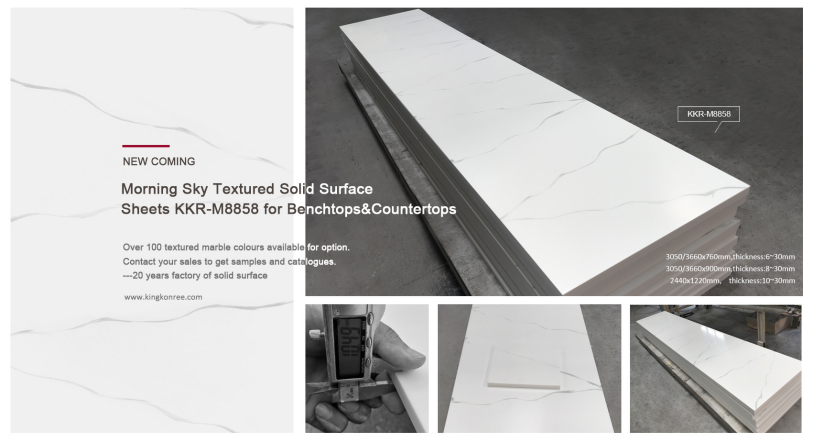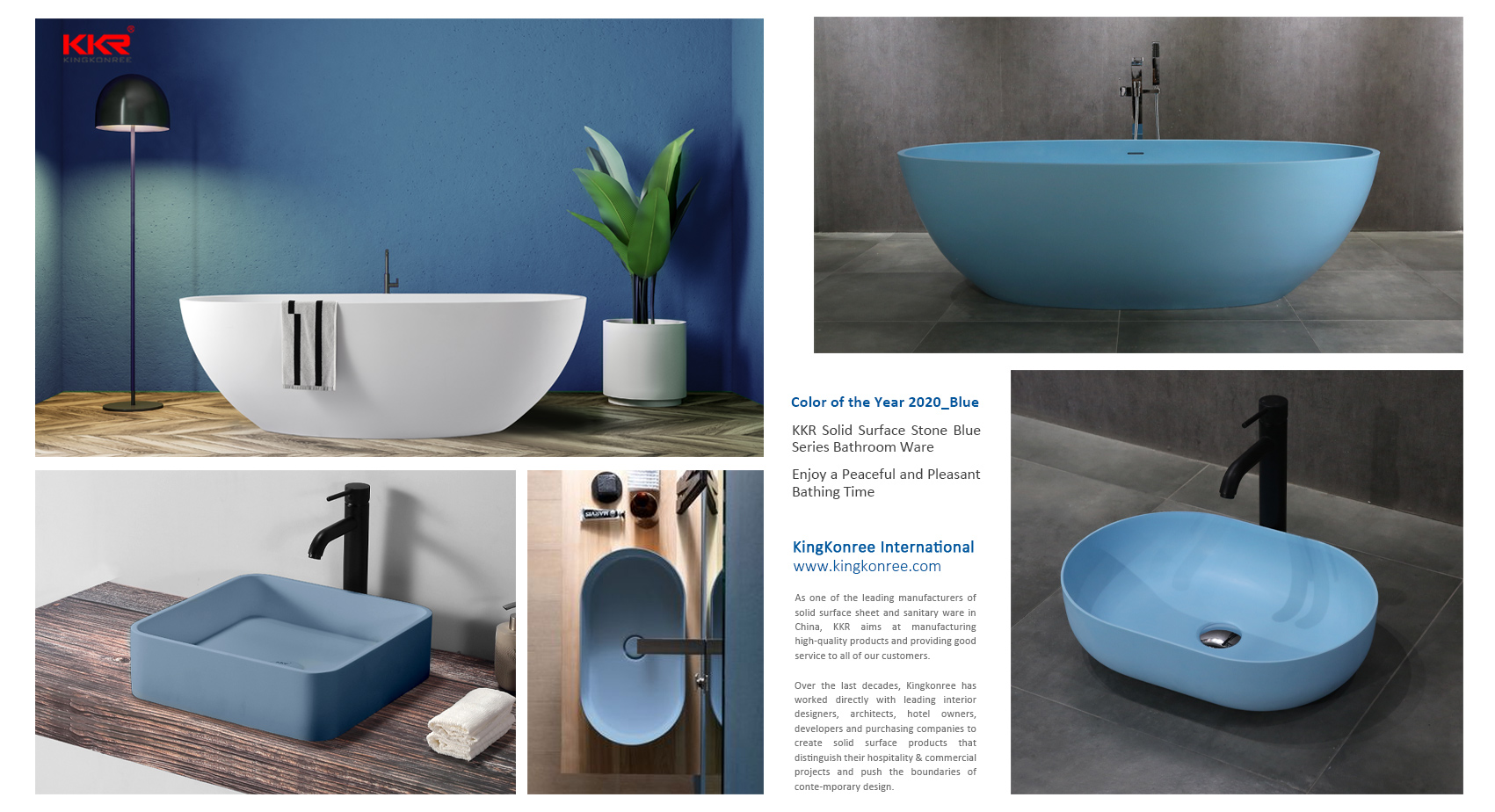 KKR solid surface sheest and fabrication:

Our solid surface sheets have acrylic solid surface, modified solid surface and transparent solid surface, there over 300 colors for options. Texture solid surface sheets are one of our advantage, the pattern is natural and fluent, special and exclusive, more catching people's eyes.
Beside the existing colors, we also can be matching colors as samples.
Besides solid surface sheets, we do custom-made fabrication.
Solid surface is a flexible material, can be used for any furniture tops & wall cladding by perfectly seamless jointed, widely used for counter tops, table tops and reception desk, advertising display shelf.....
KKR also can provide adhesive for solid surface sheets and finished products. The adhesive can matching well with the solid surface and seamless jointed. And you find well-selected fabricating tools here, which is KKR solid surface factory own use now with 20 years production experience,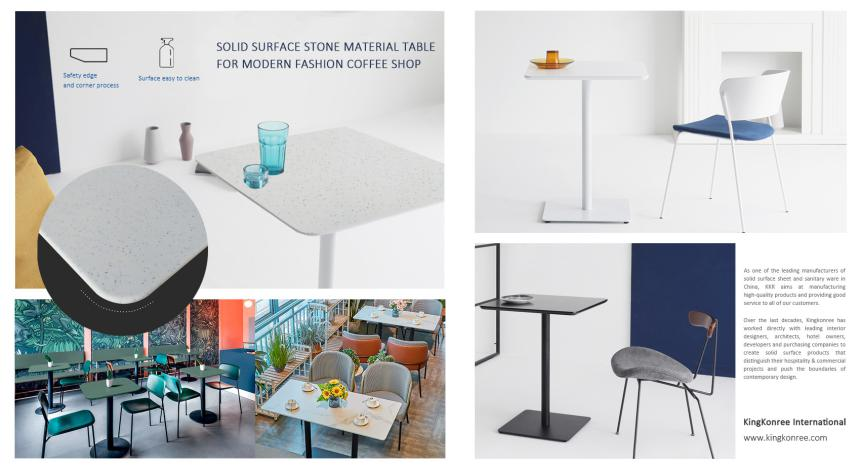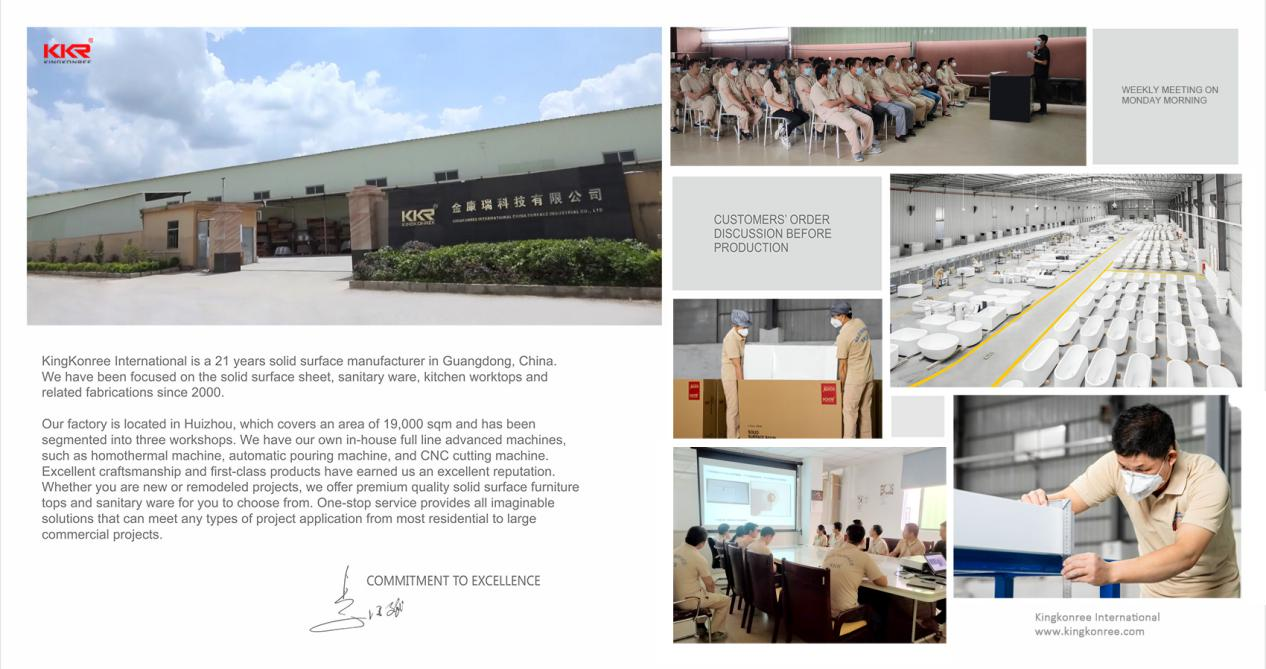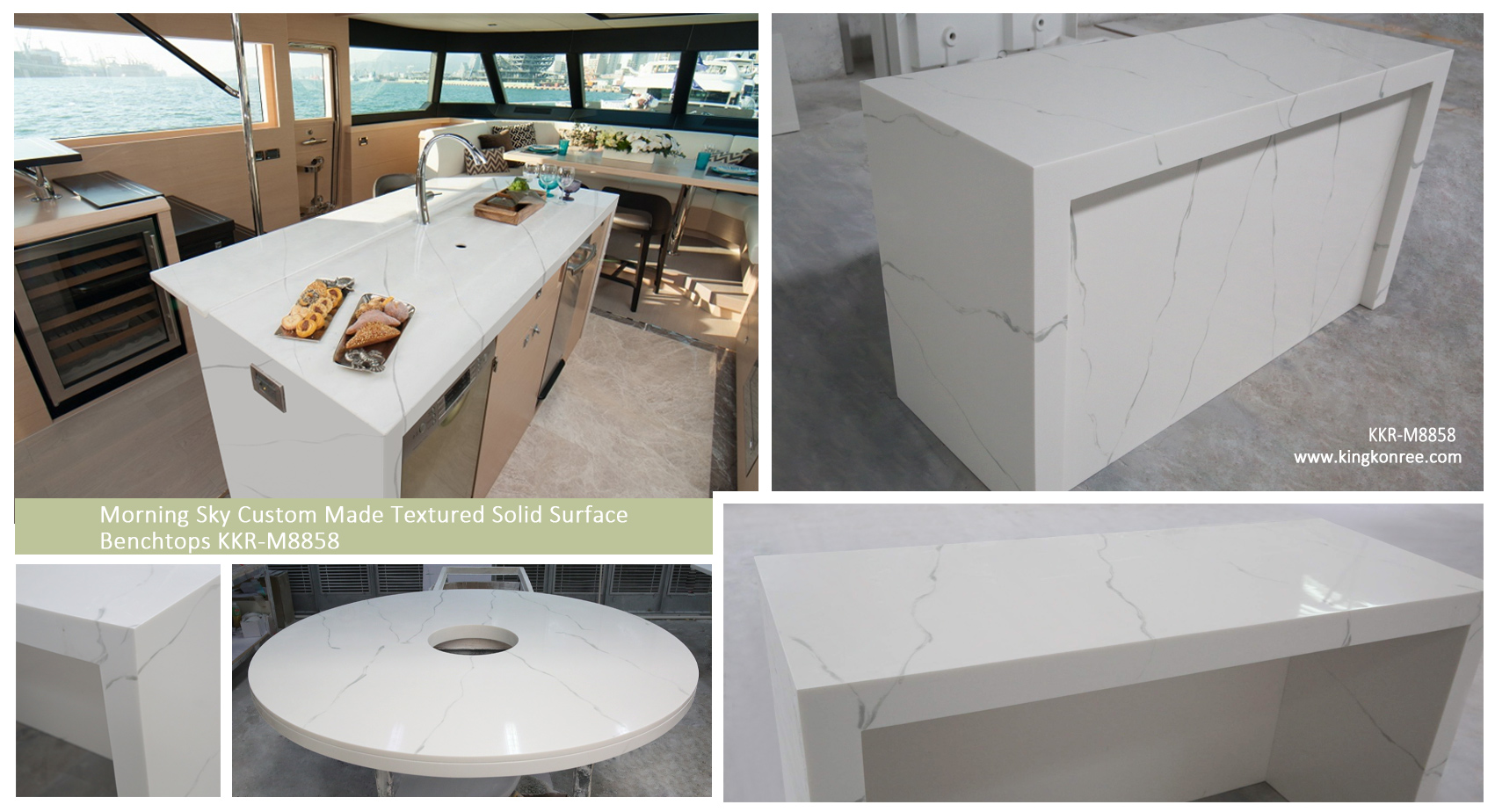 Solid surface is a flexible material, touch smooth, feel soft and warm compared with natural stone, seamless jointed, not easy to hide dirt, bacteriostasis and good for healthy.
Our solid surface is approval of CE certificate and passed the SGS testing in stain resistance, fire proof, high temperature resistance and anti-fugal.
Now more and more solid surface for health center, hospital, food court, hotel use this material.
KKR factory only carry with one high quality standard audited by ISO9001 certificate, have exporting to over 108 countries, and successfully complete over 80 five-star hotel projects. Welcome to your contact for more details.