Small size washbasins are our KKR's most popular, space-saving, and versatile products designed for apartments with fancy temporary style bathrooms. They are not only offering the most basic wall-hung hand washing and face washing function, but also providing the towel-hanger option.
The material solid surface is a kind of man-made artificial stone with a touch feeling of real stone with a wide variety of different sizes and designs. Through our extensive research and developing, accumulating and upgrading the currently latest technology and experience in combining polymer resins with fine aluminum powders, we've created the solid surface small size washbasin with the most elegant looking and details on the market today.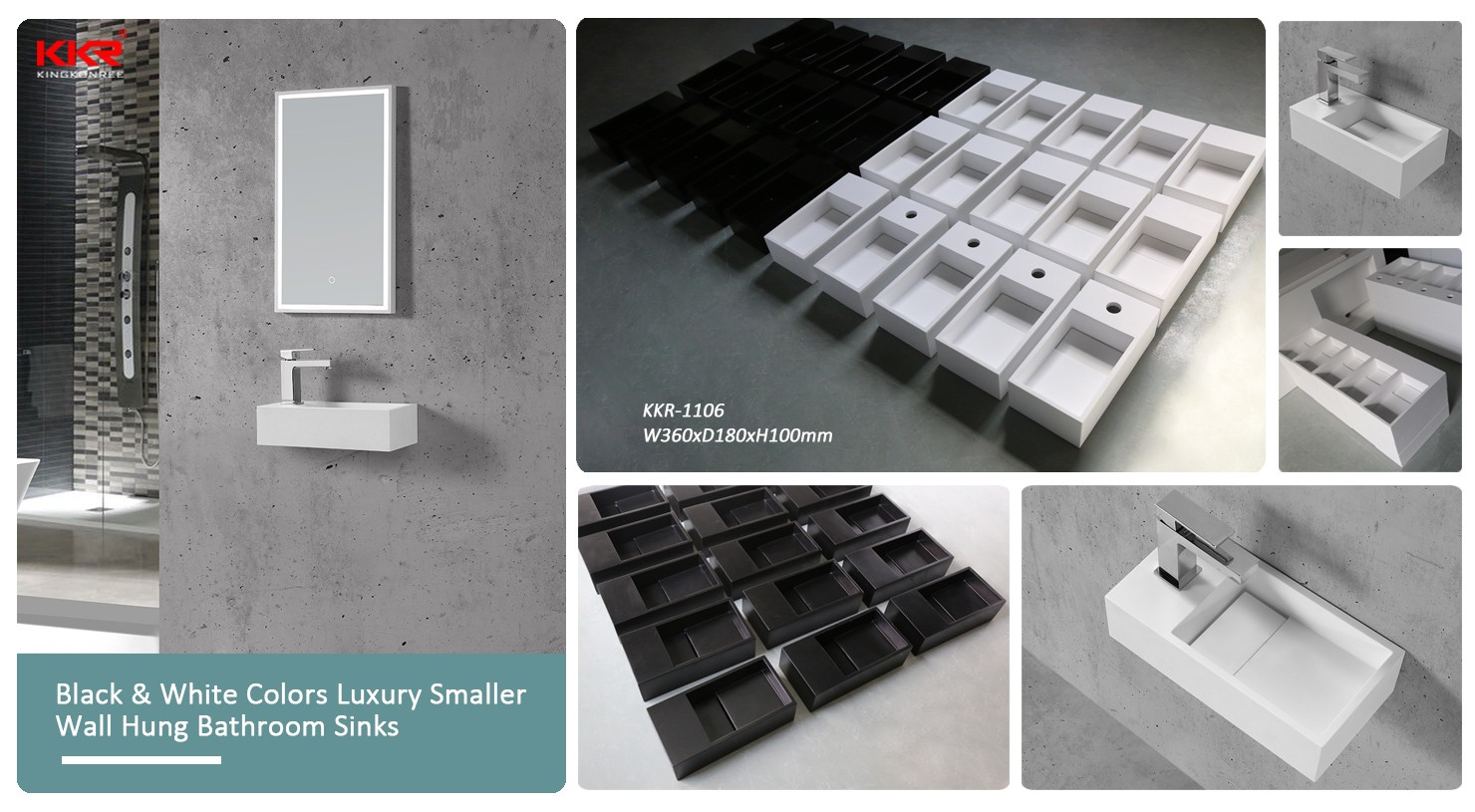 We manufacture each piece of works with exacting care and skill, precision, and craftsmanship.
It is the constant pursuit for details that has given us such an impeccable reputation among hotel project contractors, wholesalers, designers, distributors, and also the end client throughout the whole world.
KKR solid surface small size wall-hung washbasins are more than just elegant and modern, it also offer flexibility in the bathroom decoration designs and styles. With a wide range of optional colors for choices, all these small size washbasins could be made into nearly any color you like, including cold feeling white, warm feeling white, dark and light grey, black, concrete, green, red, golden, and so on.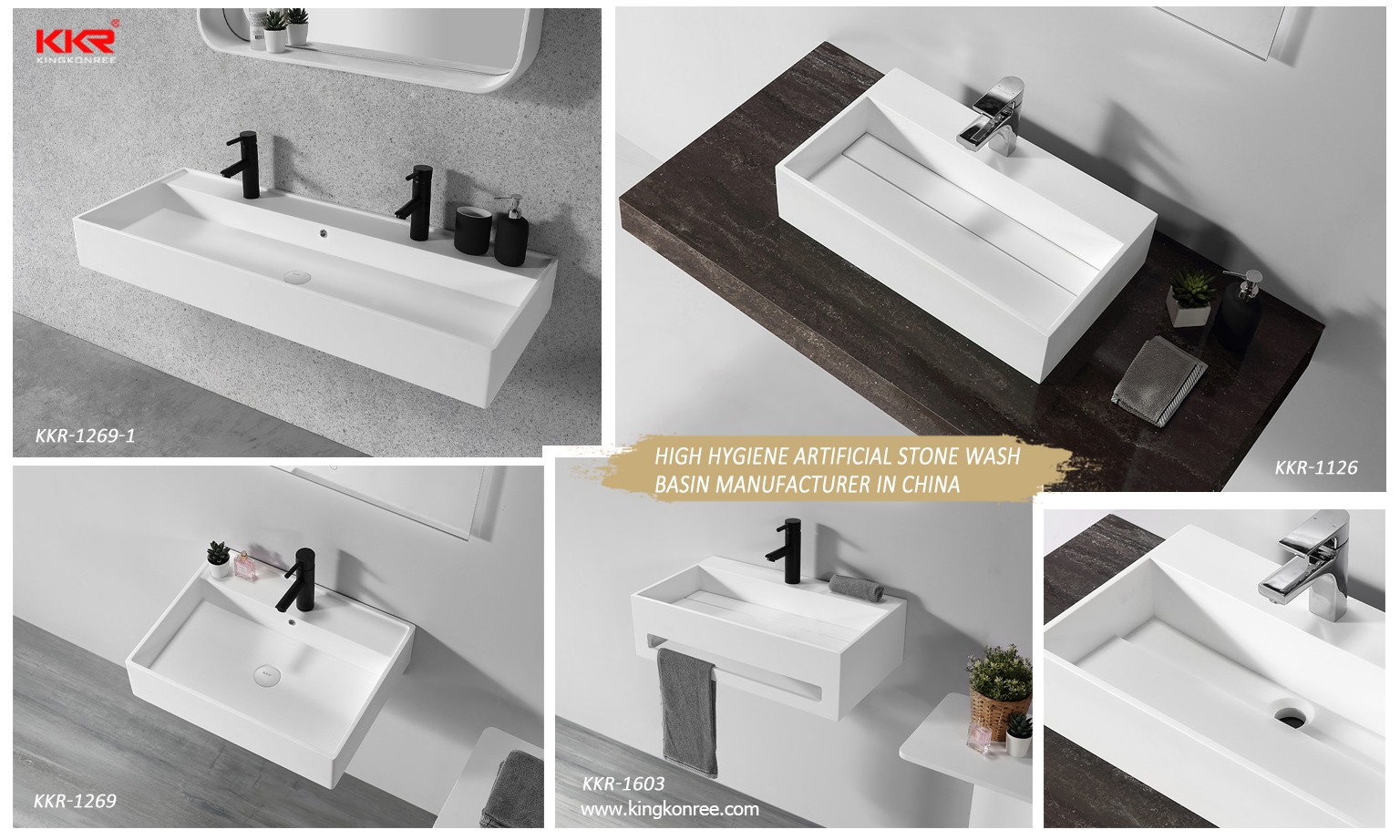 If there is no ideal size and design that you want exactly, we can also provide custom-made service. With our self-owned independent molding and custom designing department, you are only limited by your imagination.
Any request for material samples and product samples, please feel free to contact us!