Kingkonree is a professional manufacture for vanity sinks. With more than 200 hotel project experience, we offered different cost saving selections:
1. Concrete vanity sink, all in one piece, made by mold in casting way. There are also other colors available, like black vanity sink, gray vanity sink. And most common is white bathroom sink.
Compared with ceramic sinks, the solid surface sinks can be with length 2 meters. Very long sinks is OK, and KKR
Is skilled in making long sinks.
2. Fabricated vanity top with integrated sink. This kind of vanity top made from solid surface sheets, then seamless joint with an under-mount sink. The sheets we have more than 300 marble looking colors.
In this way, the sinks we have oval shape sink and rectangle sink for choosing.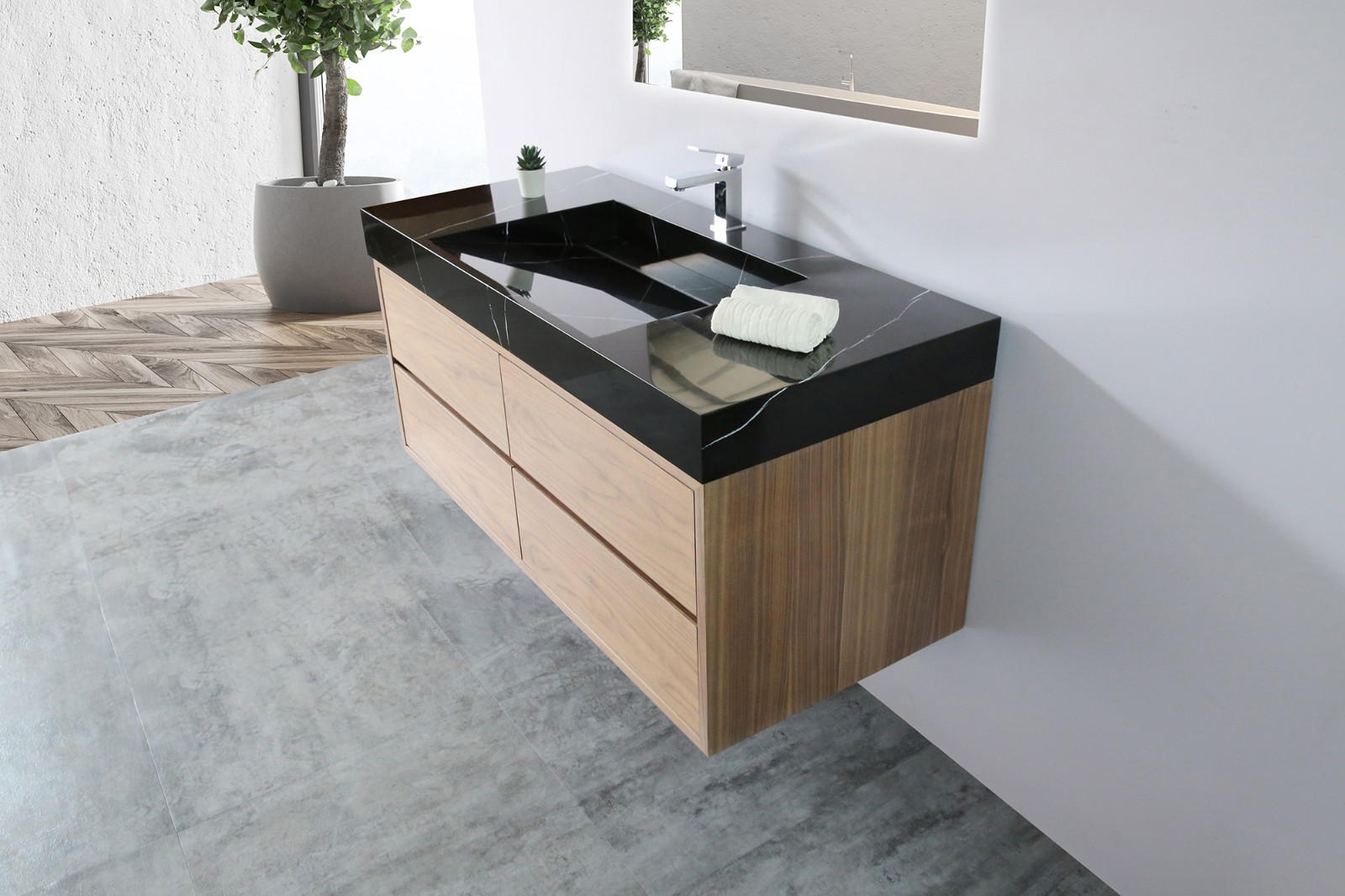 3. Ramp sink all in marble looking color. We do customized size. Single sink and Double sink both OK.
This kind of Ramp sinks could use as cabinet sink and wall hang sink. It could also matched with metal base
The Integrated Vanity Sink can be made by molding or fabricated with slabs.
KKR is professional in both ways for production.
The hotels we have offered, for example:
Solid surface bathroom vanities for AC hotels
KKR developed new color and new