KKR SUPPLIES OVER 200 BATHTUB FOR RENAISSANCE
DOWNTOWN HOTEL IN DUBAI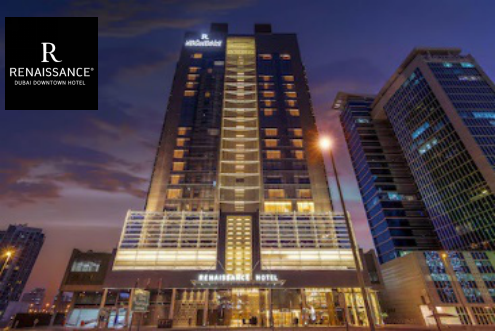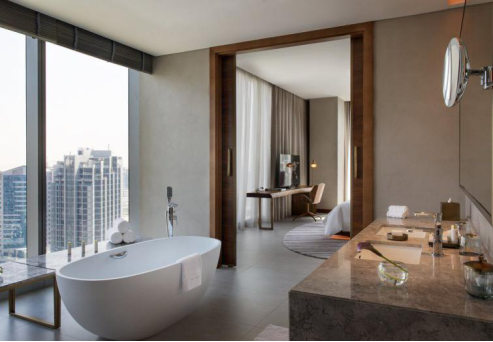 The RENAISSANCE DOWNTOWN HOTEL is one of the Marriot's hotels located just a stone's
throw from the iconic Burj Khalifa, Dubai. In 2015, KKR successfully supplied over 200 solid
surface stone bathtubs for this unconventional and unique hotel.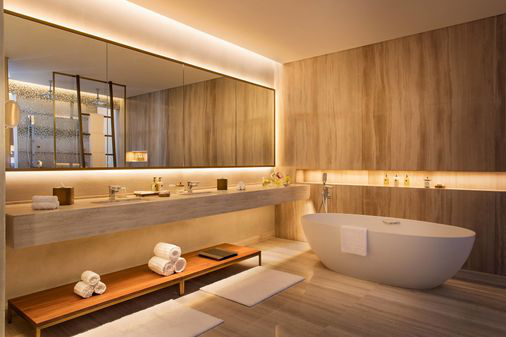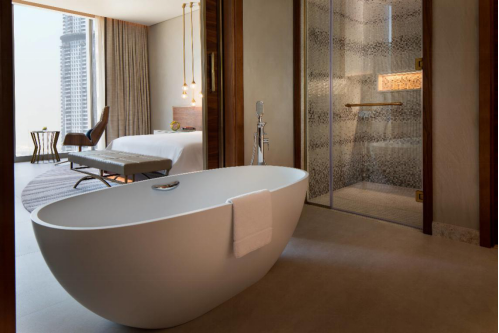 Putting all of our efforts inside, the picky hotel contractors are quite satisfied with the
bathtub model KKR-B008 with inside grab we supplied. With the striking shape and exquisite
finish, KKR brings simplicity and dynamicity to a dramatic new level, providing an inspiring bath
experience to all the residents checked in.