KKR keeps a watchful eye on the evolution of design trends. The brand continuously updates its range of solid colors and patterns to ensure customers find the right fit for their project. From minimalist designs to decorative styles, our colour palette provides inspiration to help customers achieve the best possible outcome.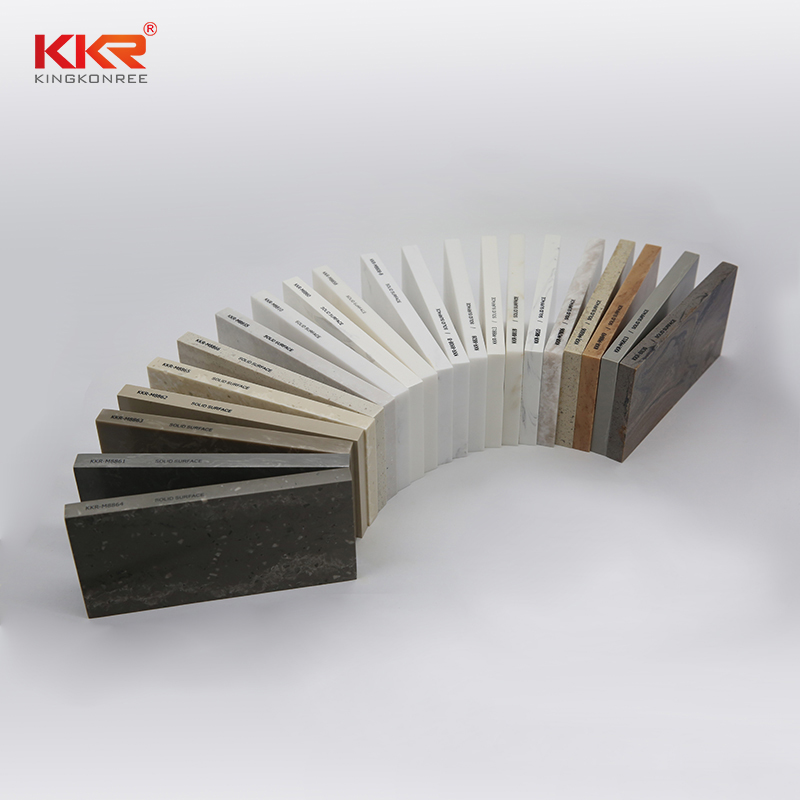 KKR solid surface products have exceptional dimensional stability. Durable, transformable, easy to clean, repairable, non-porous and seamless, our high performance product delivers superior colour consistency. Its impressive features permit the brand to stand out,from the competition when working in the commercial, retail, residential and hospitality sectors. Solid surface products can widely used for counter tops, fabricated with kitchen sinks, vanity tops, table tops, finished furniture and so on.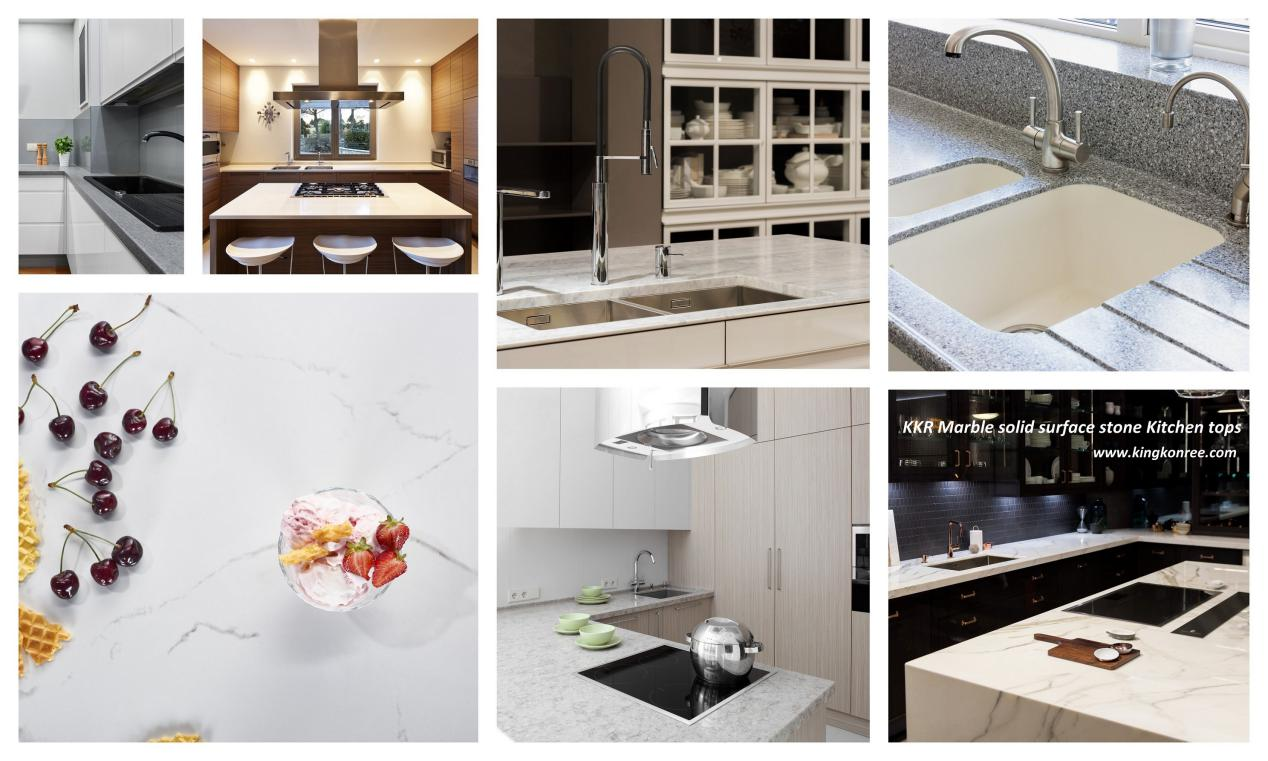 KKR solid surfaces are designed to be long-lasting solutions. Daily wear and scratches are inevitable through normal use and are more perceptible on high-gloss and bold colors compared to our traditional finishes.
KKR solid surface maintenance is simple. Dirt may be removed easily using common household cleaning agents. In contrast to most materials, KKR solid surfaces may be renewed at any time. Moderate traces of wear and scratches are easily removed to ensure the material maintains its renewed appearance over time.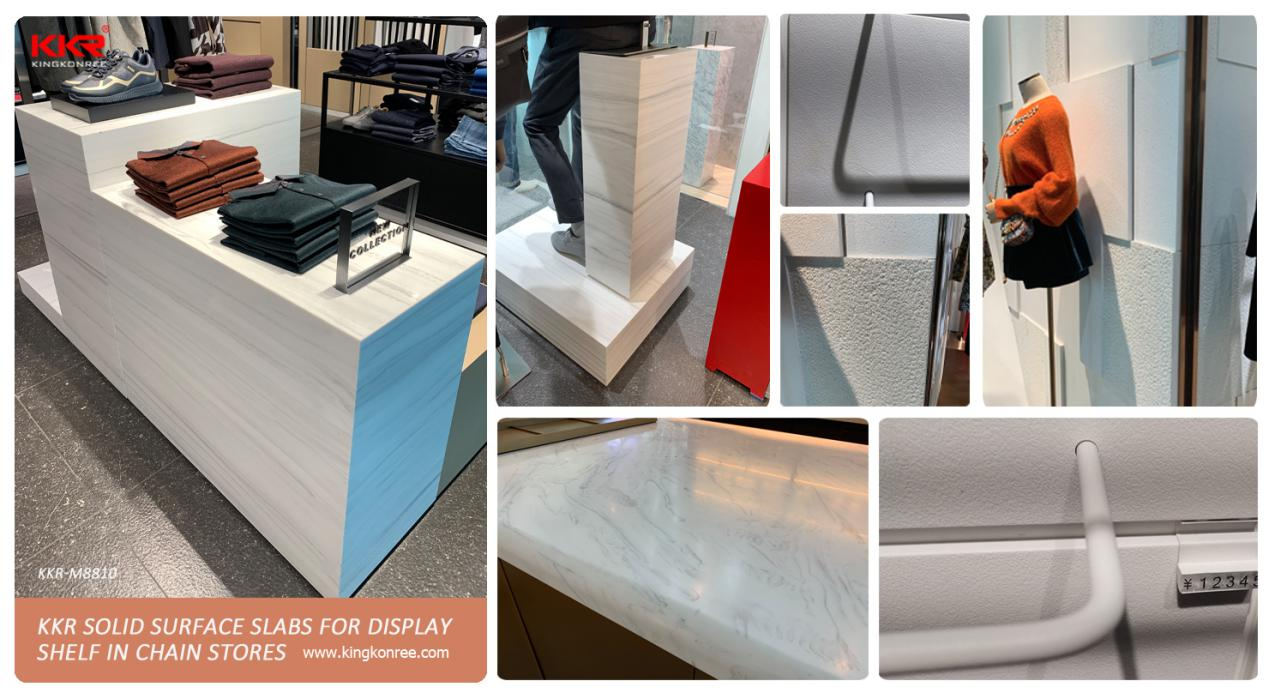 Customers select from different thicknesses from 6 to 30mm, varying widths and lengths, and a wide range of colors to find the best match for their project and to minimize the risk of ordering excess material. Our manufacturing facility handles large and small orders promptly and efficiently, resulting in short lead times. In addition, We offer a selection of sinks and basins in contemporary styles as we own sanitary ware workshop as well. Our color matching & control technology gives designers more creative freedom. To reduce project costs, KKR products may be paired with surfaces in matching colors from other brands.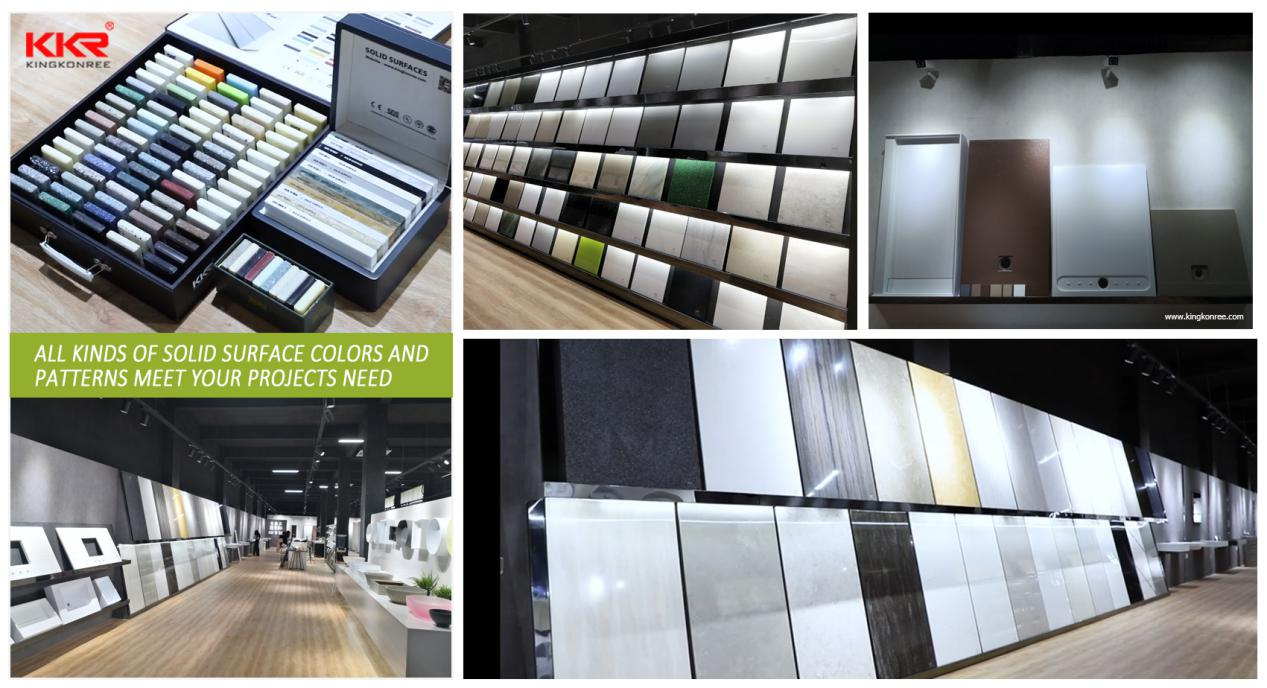 The success of a project is linked to the satisfaction of different aspects - aesthetic, functional, fabrication, timing, logistic - that must be addressed as a whole and not individually. We KKR are committed to develop and to offer answers to each of these needs.