Solid Surface vanity tops are ultra contemporary, long-lasting and easy to maintain.
The non-porous surface is moisture, bacteria and stain-resistant and provides a seamless look, no matter how large the space.
What other material vanity tops?
1. Granite and marble. Marble stains easily, while granite stands up to most stains.
2. Laminate. It stands up to water and is relatively stain-proof, but it will burn, dull and dent.
3. Tile. The downside of tile counter-tops is the maintenance: Grout lines inevitably trap gunk.
4. Wood. Wood vanity tops must be well sealed because these porous surfaces are susceptible to water damage—rot.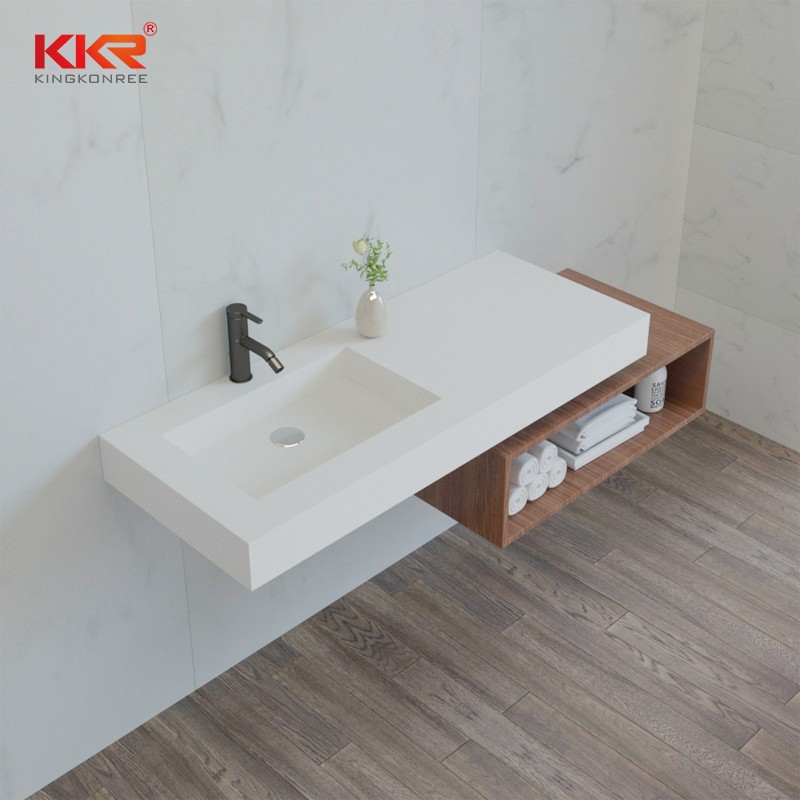 What is Solid Surface vanity tops feature?
Solid surface vanity tops are surface units with in-built sinks, usually positioned under a mirror.
They provide multipurpose areas to wash, groom and prepare for each day and can include storage for everyday bathroom essentials.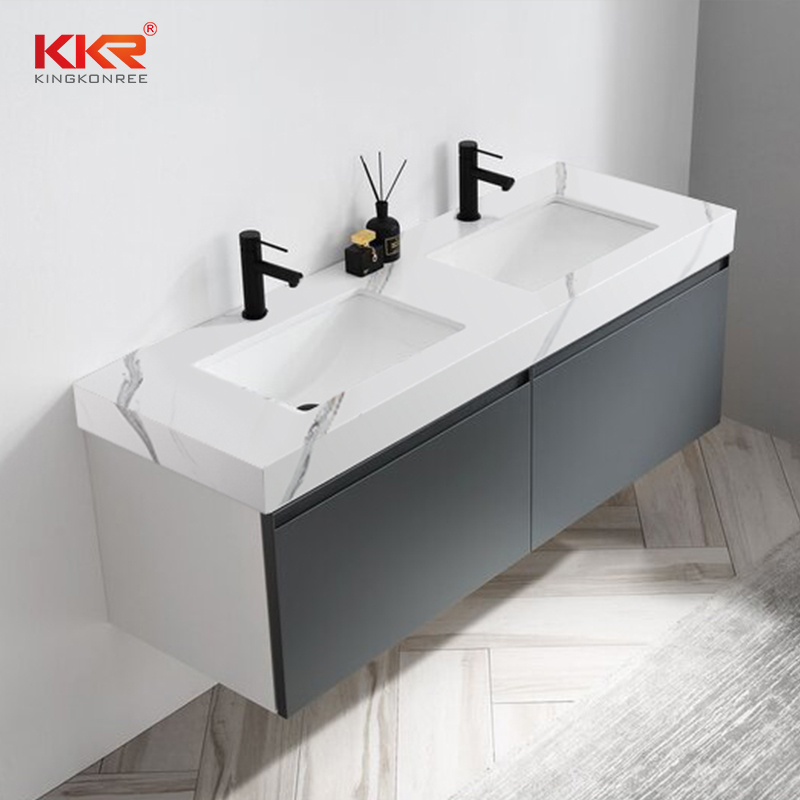 Why choose KKR solid surface vanity tops?
1. No radiation, no formaldehyde, no odor, antibacterial, mildew proof, moisture proof
2. Corrosion resistance, wear resistance, 10 years unchanged
3. Class B1 fireproof, 1/2 lighter than ordinary solid surface materials
4. Seamless splicing, one-piece molding
5. No dirt, easy to clean
6. Partially repairable and easy to repair
7. Special-shaped processing, beautiful streamline
8. Tailor-made, rich in color, soft to the touch
9. Factory processing
10. Fast and dust-free installation without keel
11. Short construction period and high efficiency
WHAT MAKES SOLID SURFACE A GOOD OPTION FOR MY SPACE?
Durable — Solid surface is engineered to be durable enough to withstand the everyday wear-and-tear a countertop faces.
If your solid surface ever gets damaged, it can be repaired by an experienced fabricator
Solid — True to its name, solid surface is a solid, nonporous surface that is stain-resistant.
Sanitary — As solid surface is nonporous, it will not harbor bacteria. For spills, just wipe clean with warm water and mild soap.
Affordable — Solid surface was created to be an affordable alternative to natural stone, and it still is today.
Flexible — Because solid surface is an acrylic-based material, it can be thermoformed (molded) into almost any shape you can imagine.
Craft a sink, shower, desk, or decorative table from solid surface without any noticeable seams or joins.