They are so many types of wash basins in market. From designs and materials, we can name a dozen of them. Each country has his own style or a type is their main stream.
With 20 years experience in sanitary ware. Today we are going to tell you what kind of basin is the most popular in Europe market nowadays.
1. Material: solid surface getting more and more popular worldwide
2. Design: Smart sizes or simple designs look stylish and luxury
3. Advantages of solid surface small wash basin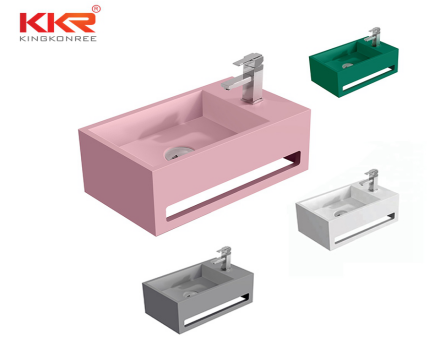 Yes! believe or not. This small size basin is the role today. With smart size and practical use towel hole design. He won the prize. We export several containers each month.
Size:355x200x160mm Weight 7KG.880PCS/20GP. Can you image that? Small size but big market. As a factory, we can make any color you want. Colorful wash basins
make your bathroom brighter. And it comes 2 options for faucet installation. On the right or left. As you wish.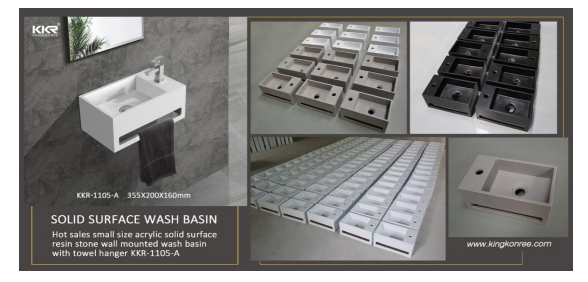 Why small size of stone wall hung basins are getting more and more popular?
1.People live in big cities. Room space is limited. Smart size items help them save a lot more space.
2. Saving natural resource is calling for worldwide. Small wash basins make people use less water automatically. We have research of that. Japan is a good example.
3.Small size basin easy to clean up. Besides our materials are passed SGS testing for stain-resistant, fire-resistant, high temperature-resistant and anti-fungal.
All in all, our partners from Europe. Are you ready to place your order now?