Solid surface material is a high qualiy artificial stone, like Dopunt Corian. The main component of acrylic solid surface includes high quality acrylic resin (MMA), aluminum powder and pigments. Solid surface material now is widely used for countertops for kitchen and bathroom, restaurants, bars, office, as well as in moder bathrooms as bathtubs, wash basins, tub surroudns, shower trays, bathroom stools, due to the many advantages including custom designs & colors, durability and its non porous surface.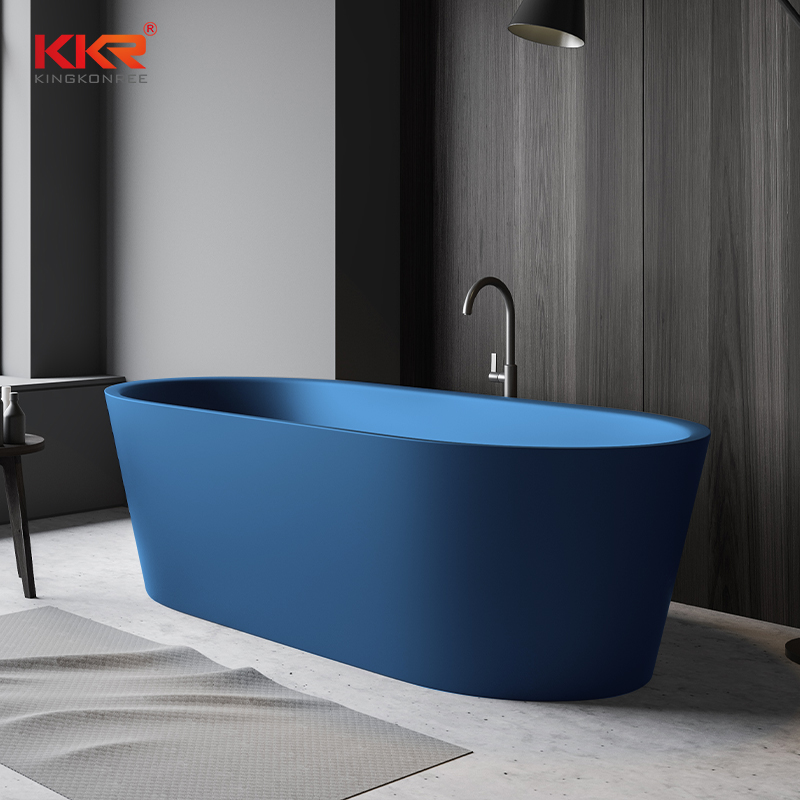 There are wide range choice of bathtubs on the market such as ceramic bathtubs, plastic acrylic battubs, cast iron bathtubs, polymarble stone bathtubs and solid surface bathtubs. Bathtubs can also be classified by usage, for example there are whirlpool bathtubs, soaking bathtubs, massage bathtubs. The most recommended of all of these choices is a solid surface freestanding bathtub. Here is why:
Ingenious styles to choose from
Solid surface's flexibility with both design and manufacture means it is easy to make into various shapes and styles. This flexibility leads to the diversification of the solid surface bathtub's style, which range from oval and round to rectangular or vessel shaped. With almost any shape you can imagine, a designer can help you to realize this in reality with a unique solid surface bathtub for your bathroom.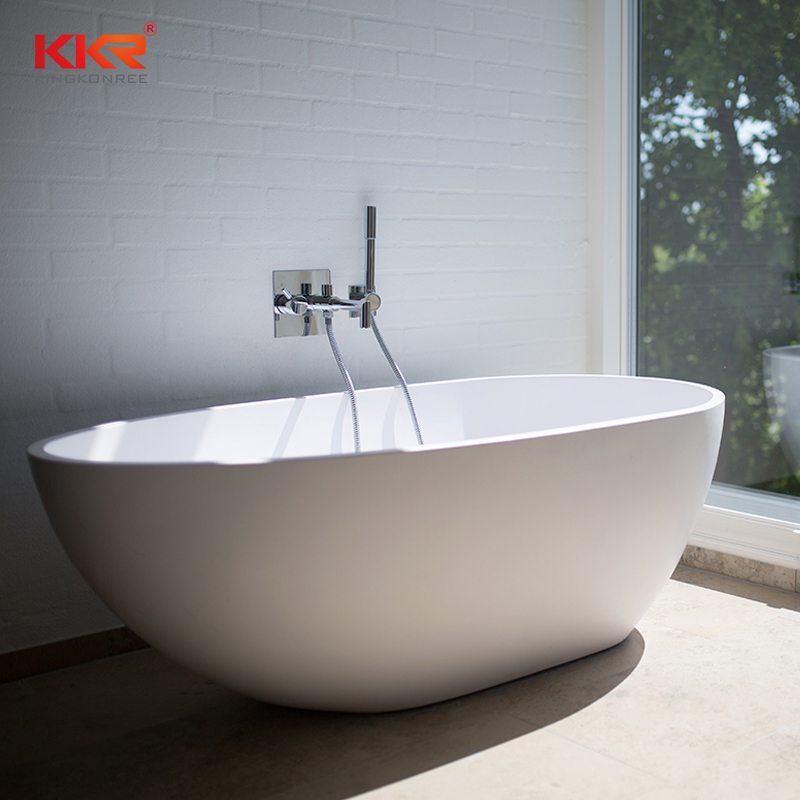 Custom color available
Not only available in white like many other kinds of bathtub materials, solid surface products can be made into grey, pink, black, blue, red, black, and even chips colors. There is also both glossy and matte finishes available to meet with specific demands.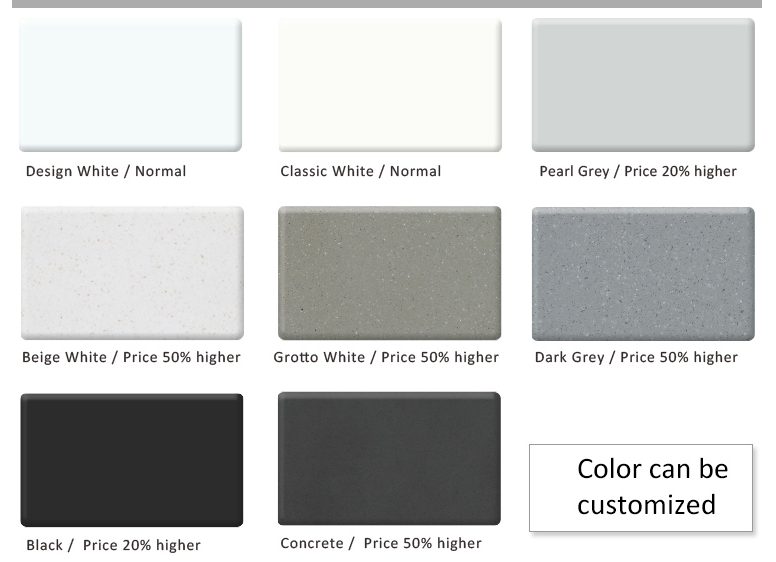 Very durable
A solid surface freestanding bathtub can come with a body between 1.8 and 3.0cm thick. This means it can undergo decades wear and tear and with careful sanding and polishing, the surface quality can be renewed making it look as good as new even after many years.
Easy to maintain
There is no need to worry about fixing complex spray jets after years like when using a hydro tub, as most solid surface bathtubs are simple in the freestanding style, without complex hydro jets and without hassle. Just like sanitary ware products, routine care will keep your solid surface bathtub in good condition for many years.

Low thermal conduction
Compared to cast iron bathtubs and the cold feeling of the surface, a solid surface bathtub feels warmer and gentler as it has low thermal conduction and can retain heat longer.
In conclusion, if you are looking for a unique bathtub for your household or commercial building that represents your style and taste as well as providing high quality use, a solid surface bathtub is the right one for you.