Solid surface is one of the most popular materials in sanitary ware.Why?
They are so many advantages.Here some key point share with you.
Scratch Resistant
While solid surface get scratched, the scratches can be removed if they are buffed with a non-abrasive scrubbing pad. Most minor cigarette burns can also be removed with gentle sanding.
Seamless Appearance
When you make big items in solid surface like kitchen sink, countertops, vanity tops, reception desk,have to be made by many pieces. Solid surface can be seamless joint without seeing lines.Just feel like it is integrated model.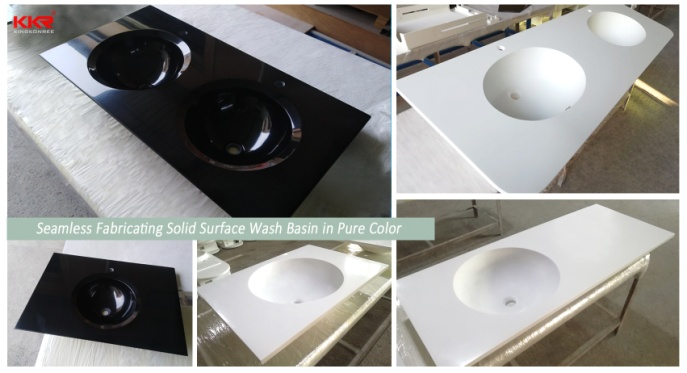 Solid surface is touching smoothly feeling like you are touching silk. Super fine aluminum powder make it non- porous which it could prevent small particles like dirt crumbs and bacteria from collecting. The seamless surface also provide a water-tight seal and can eliminate the need for caulk.
Anti-fungal
Unlike ordinary recessed material that can increase the likelihood of bacterial growth in the rimmed edges, solid surface won't have these problems. Their nonporous surface may also have antimicrobial properties that can prevent the growth of mold, mildew and bacteria.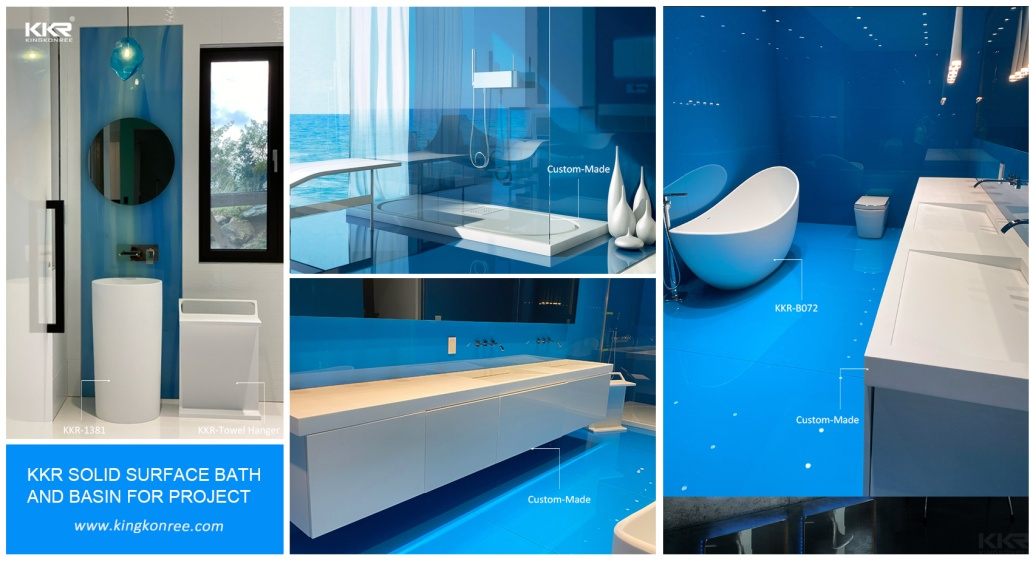 Stain Resistant
Accidental spills happen once a while. The material in solid surface can resist the permanency of these stains. Most marks or stains left from lipstick, marker, juice, dyes or makeup can be removed with a non-abrasive scrubbing pad.
Variety
Solid surface be made various colors with patterns.These color patterns can be visible throughout the entire depth of the material, rather than just on the surface.Cause pretty much are made by mould which is we can make any design you want. Colorful and wonderful.
Less Maintenance
Solid surface are so easy to clean up. 0.04 water absorption,stain resistant. Just clean with water and soup. There it go.
All in all.From above points. Solid surface is a must and KKR is your first option. Buy it now!