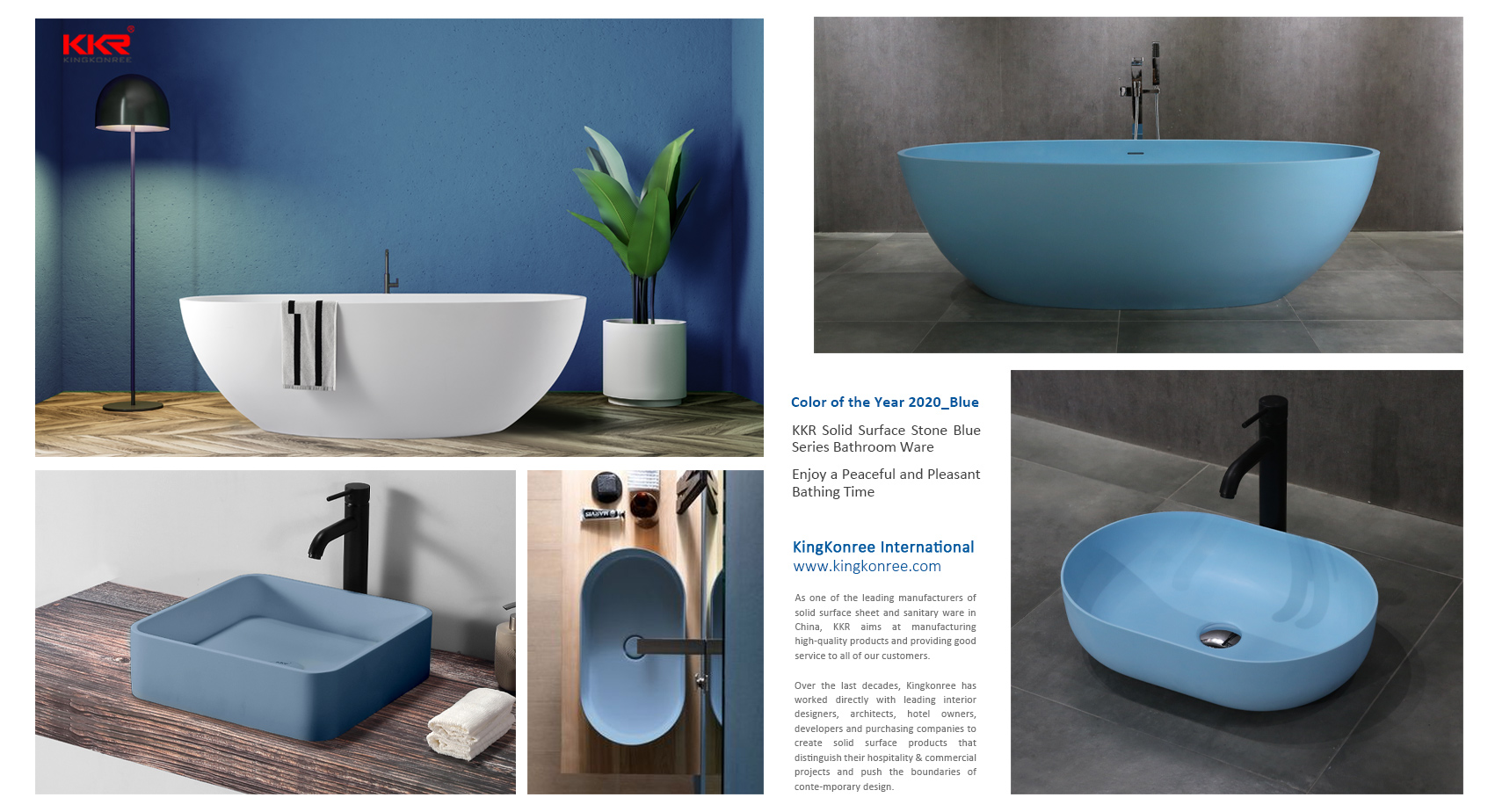 Kingkonree International is a general manufacturer in China, which is a world's leading company in solid surface/stone resin baths and kitchen.
Solid surface can be cast into any shape, there are endless possibilities for designers, architects and homeowners to create exactly what they want.
Solid surface is a non-porous material, non-porous acrylic surface has countless benefits; with its ability to join seamlessly it can fend off mildew, bacteria and other harmful germs and is stain resistant.
Solid surface material touch silk and feel soft and warm compared with natural stone, granite or quartz. It's colorful and the color are adjustable according to customers' requirement.
Finally, solid surface is an inert and non-toxic material that under normal circumstances does not emit gases. When solid surface is burned, it releases primarily carbon oxides and any smoke generated does not contain toxic gases.
Solid surface is incredibly durable, repairable and renewable. We have even put together a handy how to care for your stone bath to help you keep your freestanding bathtubs and basins guide looking brand new.