It is very important to understand that many different types of materials for Kitchen countertop in the market, and their uses will define whether you should choose it or not for your next house project. In case you are decorate your kitchen with solid surface material, or just picking up the solid surface for your kitchen, this article will surely assist you in making a choice.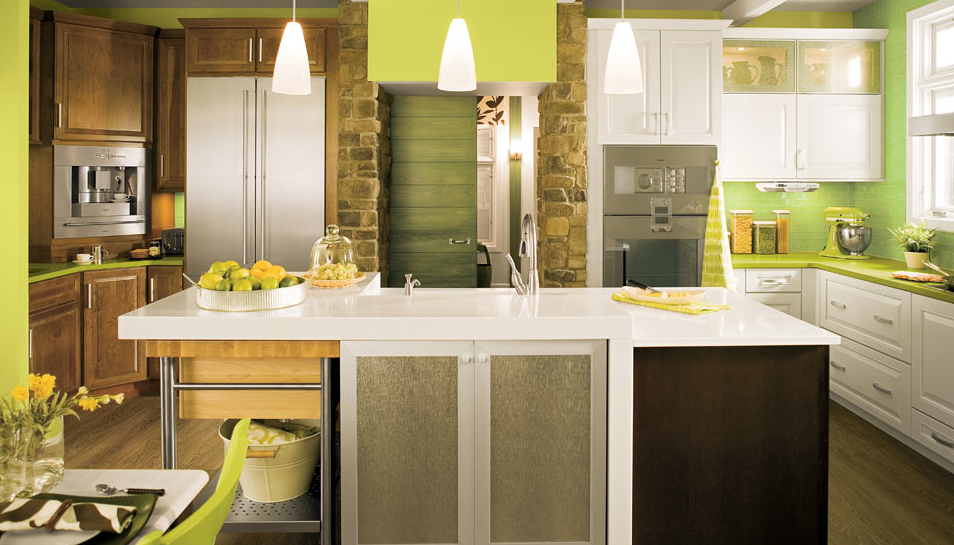 About solid surface
-It is a material that is warm to the touch and similar to natural stone.
-It does not have any pores, it is anti-bacterial without any type of additive, it is hard-wearing, highly resistant and easy to repair, only requires minimum maintenance and is easy to clean.
-It touch silk and feel soft and warm compared with natural stone, granite or quartz.
-It's colorful and the color are adjustable according to customers' requirement.
-Looks and feel top grade, for better and quality life.
Solid surface vs quartz stone
Solid Surface
-Solid-surface is the term for a type of heavy polymer-laden countertop material. Due to the material feature, it is a cost-effective and popular material
Quartz Stone
-Man-made: 85%-95% crushed quartz with
a resin binder
1.More color option
Solid surface with Various than 300 colors for selection, especially can do various type natrual texture pattern. Quartz stone with very limited colors
2.More shapes
Different shapes, special shape product, quartz stone only simply design like square, round and rectangle.
3.Flexible MOQ
It can match with different project type, quartz stone due to production way, not workable with less quantity
4.Least visible seams
Seaming caulk is perfectly keyed to the solid
surface material. Quartz stone with Visible, though a good installer can hide
seams well.
5.Cleanliness
Dirty-resistance, Bacteria-resistant renewable, repairable
Quartz Stone, dirty-resistance
About Kingkonree
Kingkonree is a general manufacturer in China, which is a world's leading company in solid surface/stone resin baths and kitchen.
The company's innovative and high quality products on offer are 100% made for the high quality standard export destinations.
From solid surface bathtubs to washbasins, from sinks to custom-designed vanity tops, from shower tray to shelves, from mirrors to baths stools, Kingkonree has it all.