Wall-mounted basins currently are among the most demanded models in bathroom design and renovation, and are a perfect response to diverse needs connected to space and style. They do not touch the ground and their minimalist structures produce a peculiar suspended effect. Wall-hung sanitary wares distinctive design can be considered an alternative to floor-mounted models.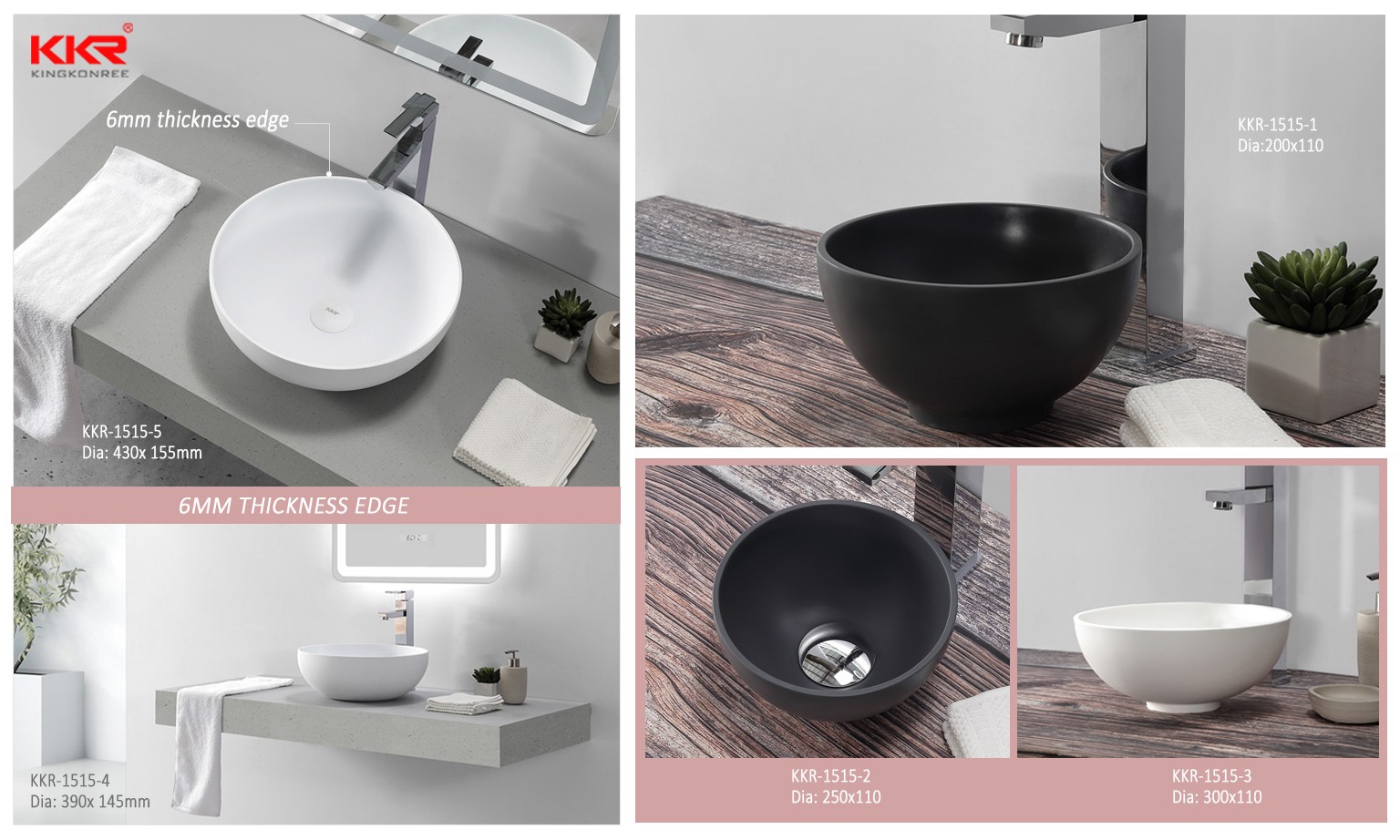 Mini wall hang Wash Basins
KKR-1105 series small size wash basins is perfect for the smaller bathroom or powder room. Handbasin are made by solid surface resin stone, eco-friendly, radiation-free, performs well in anti-fungal and stain resistance ( not affected by lipstick, vinegar and hair dye after 24h), easy for daily maintenance.
Simple and clean lines, easy to match different bathroom style. available in eleven different sizes.
combined with a towel rack in stainless steel, making it more multifunctional and space efficient. Right/ left faucet hole, meet the usage habits of different users. Without overflow. Model with side storage shelf also available.
This mini wall mounted basin available in our full colour range and color customized . Every basin is an original and handmade.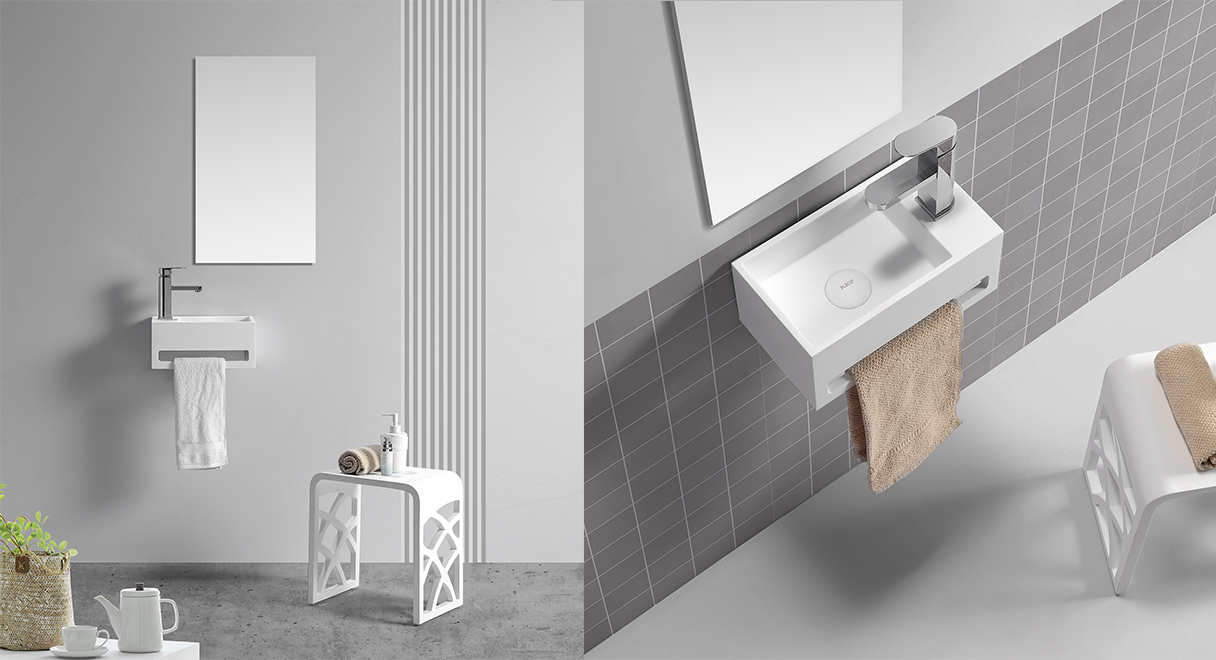 Oversize Wall Hang Wash Basins
This range of sink are perfect addition to both commercial and residential bathrooms. Length available from 35inch to 73inch.
KKR-1371 basins surface has been made specifically smooth to be non-porous for anti-bacterial ( sample surface are not growth of aspergillus niger after 21 days). anti-wet, sinks surface are only with 0.03% water absorption.
Its clean design features a gentle slope that leads water into the drain while presenting beautiful visual effect. Rounded corners for exceptional ease when cleaning. A standard faucet opening makes installation particularly simple. Over the drainage, moveable solid surface cover/ perforated strainer basin cover also bring you with different visual effect.
An wall-hung feature allows installation at a custom height, which make it meets different users demand. Except wall mounted, it can also match with wooden cabinet or Stainless Steel base perfectly, switch easily between America bathroom and Industrial style bathroom.
Follow us for more wall hung basin to transform your bathroom into an inviting space.